BENJAMIN F. MILLS AND THE AMON IVEY FAMILY
from the collection of Joan J. Maddax
The following images were rescanned from color laser prints sent by Joan J. Maddax of Pensacola, Florda. She writes:
"Enclosed you will find a picture of Benjamin F. Mills (the man seated in the chair), the Ivey family and Amon and Amanda Ivey by themselves.
"Unfortunately, the only members of the Ivey family I can identify are as follows; Amon and Amanda of course 'Little Bessie,' the child seated in Amon's lap, and Allie, the girl to the extreme left. Bessie, as you can see had hydrocephalus. The others are Edna, Jesse, Etter, Howard, Luther, Murry, and Oscar.
"Allie was my husband's grandmother. She and James Mills had 5 children: Lorraine, Murry, Nolan, Barney and Jettie Lee (my husband's mother)."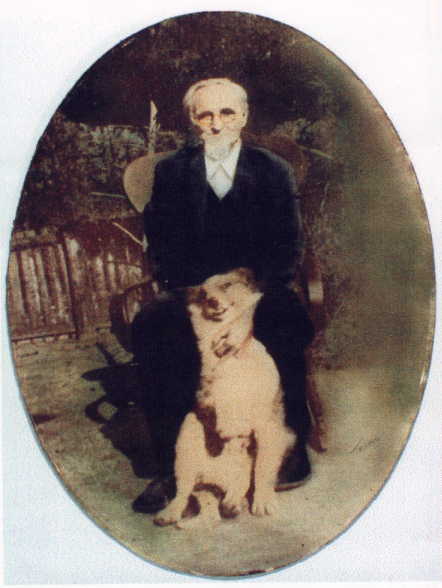 Benjamin F. Mills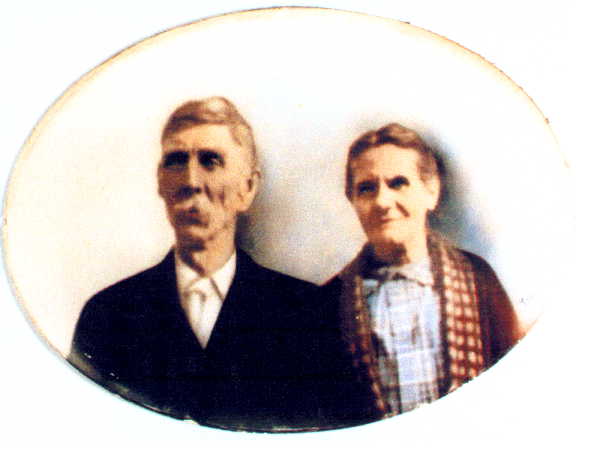 Amon and Amanda Ivey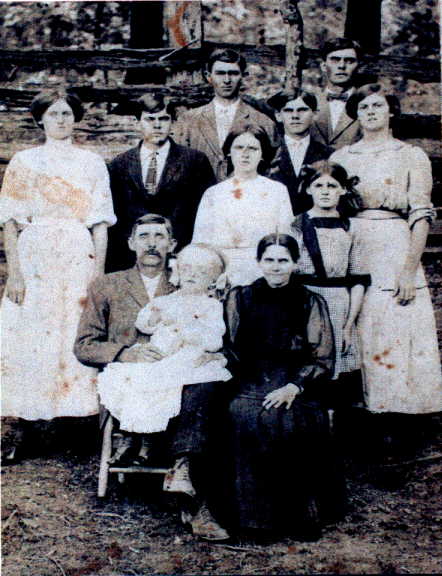 Amon Ivey Family