Sardis Normal College 1905 Graduating Class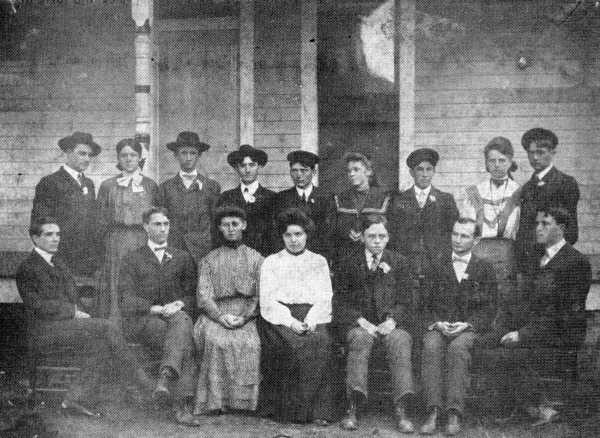 The 1905 graduating class of Sardis Normal College. Seated from left are Prof. C. Perry Patterson, Homer White, Maude Outlaw, Jessie Aken, E. W. Bailey, Luther Stanfill, Ethel Montgomery - teacher, (standing from left) Clint Pierce, Mallie Newman, Hugh Powers, L. K. Harbor, Grover Cherry, Beulah Booher, Lem Jones, Roberta Joyce Hare and Walter Parker. Photo furnished by Mary Bailey Turner.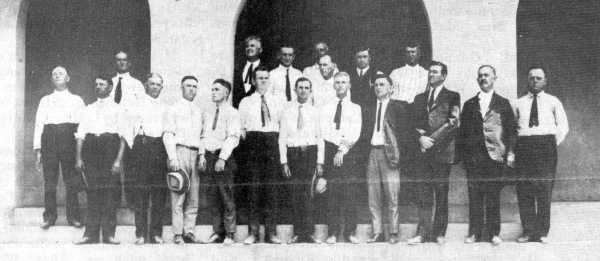 Henderson County Rural Letter Carriers and guests posed for a picture in front of the Lexington City School in 1924. Pictured (we think) are W. H. Lynn, Jim Bright, Drew Moore, Joe Holmes, Murray Austin, Iley Austin, W. H. Denison, R. L. Johnson, Troy Chumney, _____ Hobbs, Bob Smith, Will Gardner, Joe Franklin, Jack Roby, Ben Deere, Scott Little, John Sullivan, Rev. Lassiter (Methodist minister) and E.W. Bailey, president of the carrier's organization. (Photo courtesy of Mrs. Mary Bailey Turner).