FAIRGROUND'S LOG CABIN ED BUCK'S LABOR OF LOVE
Virginia Butler
July 18, 1978
Lexington Progress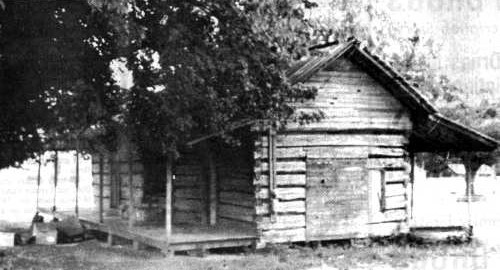 The Cabin
Ten years ago, the old log house on the fairgrounds was placed there with great difficulty, mainly through the efforts of the late E L. Buck. It is true that many people donated materials and help during this restoration time, but Ed had the motivation for its restoration. It had once belonged to his pioneering ancestor.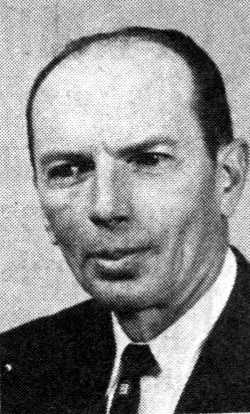 The Late Ed Buck.
Log Cabin was his project.
Still standing in Henderson County is a log house for each of four generations of the Buck family. The latest, built by Ed's father, Joseph Buck, now belongs to the Buck family. However, Ed had to purchase the house now located on the fairgrounds before it could be brought here.
Since that time, Mable and Ed have made this house their responsibility and have supported the upkeep by selling concessions during the week of the Henderson County fair.
Last year, because of the illness of Ed, the Henderson County Historical Society operated the concessions room. Now, the society is undertaking the restoration and improvement of this log house which belonged to George Henry Buck, who' came to this county in 1824 from Rowan County, North Carolina.
George Henry Buck settled on Lost Creek, close to the Shady Hill community, and built the Mt. Gilead Cumberland Presbyterian Church there in 1830. In 1840, he was appointed sheriff of Henderson County. He was also known as "The Church Land Sheriff" because it was his responsibility to keep order at camp meetings and at other church gatherings.
He built the Buck school house on 104 S. He laid out the road to Saltillo, now 104 S, and installed mile posts along the road by counting the revolutions of a wagon wheel to which he had attached a string on one spoke.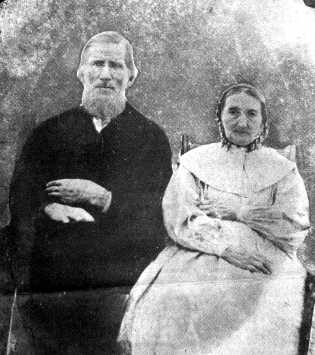 George Henry Buck and his wife, Susan Neisler Buck
George Henry Buck was the son of Charles Buck or Daniel Buck who lived in Salisbury, (Rowan County) North Carolina in 1790. He was born in Bucks Co., Pennsylvania on July 21, 1789, the year that George Washington was made president. He was descended from Nicholas Buck, a German, who sailed with his family from Rotterdam aboard the Saint Andrews and landed in Philadelphia, on Sept. 23, 1752.
Other than representing the earliest home and the oldest mode of living, the old log cabin on the fairgrounds represents the dedication of a family toward the progress of the county and the preservation of its history
Virginia Butler