THE FAMILY OF JESSE AND MAGGIE HAMILTON
from the photograph collections of Dora Gately and Jessie Raye Hamilton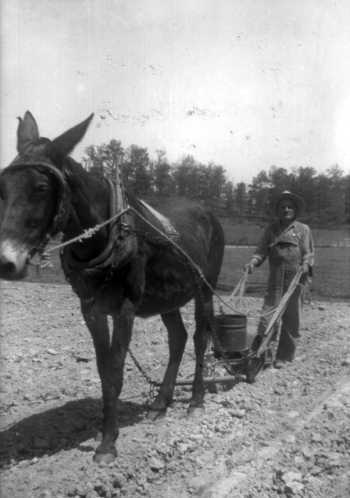 Jesse Hamilton Planting Corn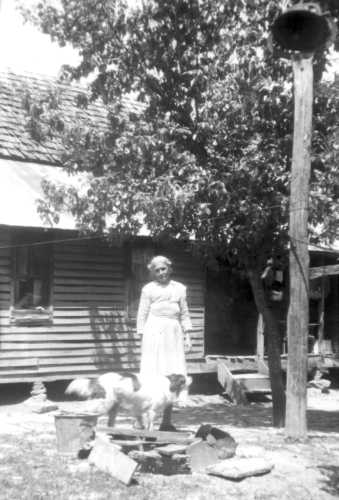 Mama Hamilton (Maggie) and old Shorty. The bell hurt
Shorty's ears.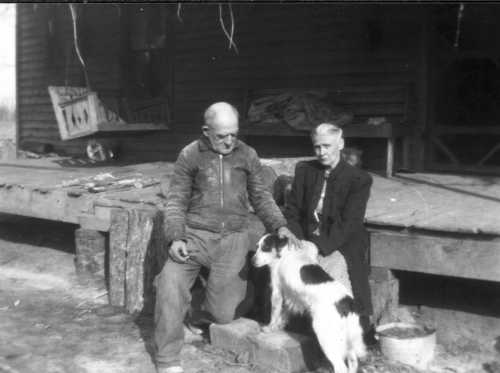 Jessie Hamilton and wife Maggie and old Shorty.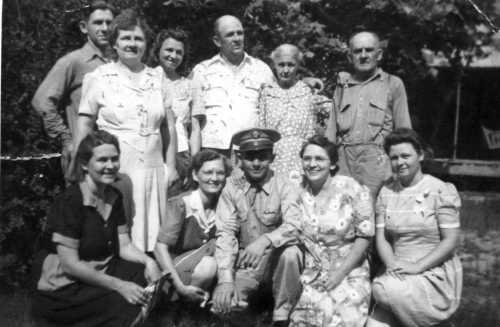 The Jesse Hamilton Family. Front row kneeling: Dora Gately, Attie Fisher, Warren Hamilton,
Ada Kirk, Hassie Hicks. Standing: Wesley Hamilton, Sada Peterson, Allie Fullerton,
Hubert Hamilton, Maggie Hamilton, Jesse Hamilton.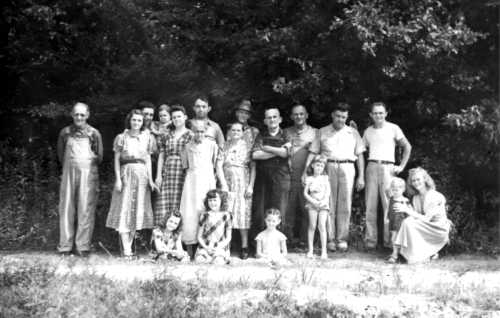 The Hamilton's children, grandchildren, and great grand children.
Additional Photograph of this family