JOHN W. BOLIN
from the photograph collection of Brenda Kirk Fiddler
These photographs were sent by John W. Bolin to his aunt Willie Tucker. Both have notes on the back. They probably were made at John Bolin's home in Enid, Oklahoma.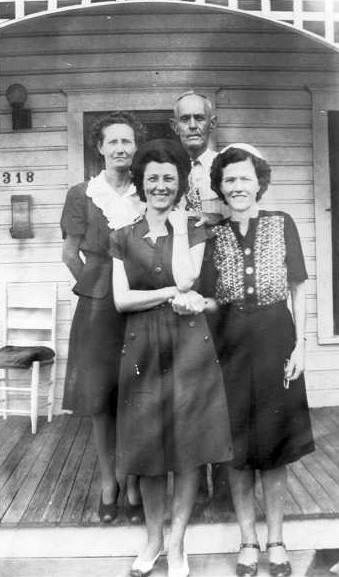 Aunt, the back row is me and Annie, my oldest child. The one
with the spotted waist is my daughter Jewell and the
black headed one is Verlin my baby.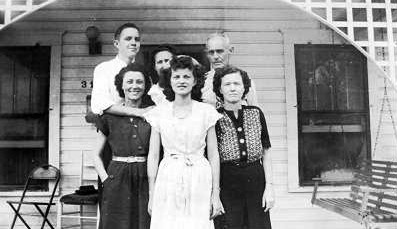 Aunt, here is my three girls and my two grandchildren. The back row is
me, Annie, and the boy is Billie Geam Hollowell, Annie's boy. He will be
20 in July 22, 1948. The front row is Jewell and Verlin and Jewell's girl
Marie. She is the one dressed in white. She will be 19 in Oct. 1949.