John Jasper Ivey Military Marker
Jerry L. Butler
On December 26, 2005, William Carl Butler, Jr. corrected a long overdue oversight by erecting a military marker at the grave of his greatgrandfather, John Jasper Ivey. Carl had noticed that unlike other Civil War veterans, the grave of John Jasper Ivey did not have a military marker. John Jasper Ivey (1830-1885) and his wife Mary Elender Orr (1839 - 1919) are buried side by side at the Ivey Cemetery. Mary Elender applied for a pension based on John Jasper's service. The application was denied due to the fact that John Jasper Ivey was absent to care for another injured soldier when his unit was disbanded. The military marker may have also been denied for the same reason on earlier applications.
In any event, Carl applied for the marker and it arrived about six weeks later. Carl shared the installation with family members, Daniel Butler, Samuel Butler, Larry Butler, Jerry Butler and Geary Maness. Brenda and Chuck Fiddler were also present for the unveiling of the marker. Brenda and Chuck brought a pair of scissors that John Jasper Ivey brought home from the Civil War for his daughter Lindy. Chuck is the great great grandson of John Jasper Ivey.
John Jasper Ivey enlisted in 1861 in I. G. Harris, Co. 27th Regiment of the CSA Calvary. Their granddaughter, Willie Estelle Tucker, recalled "John Jasper Ivey was so very close to home, he swam the Tennessee River with his boots and overcoat tied to a chestnut chunk so they would float. When he got home to Decatur County, tags of ice were hanging all over him. He went back to serve his time, but he was never able to get a formal discharge."
marker with scissors belonging to John Jasper Ivey's daughter Lindy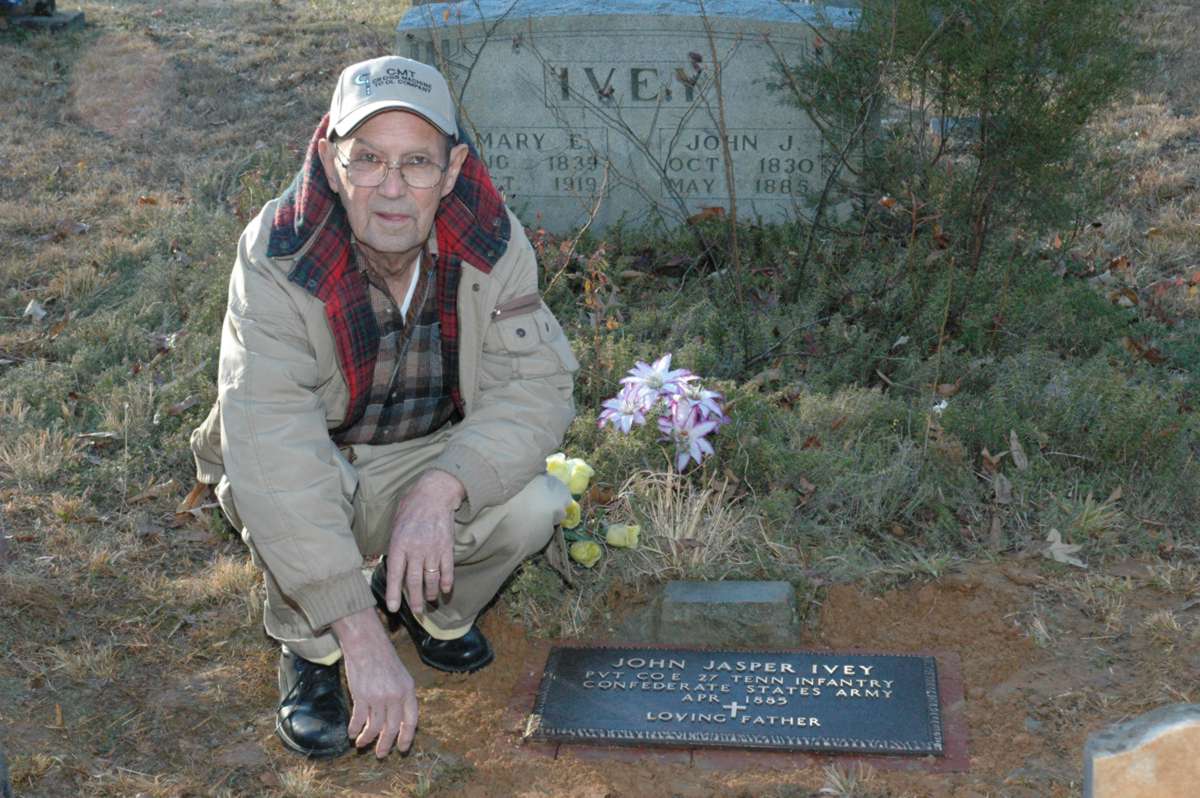 John Jasper Ivey's great grandson, Carl Butler, Jr.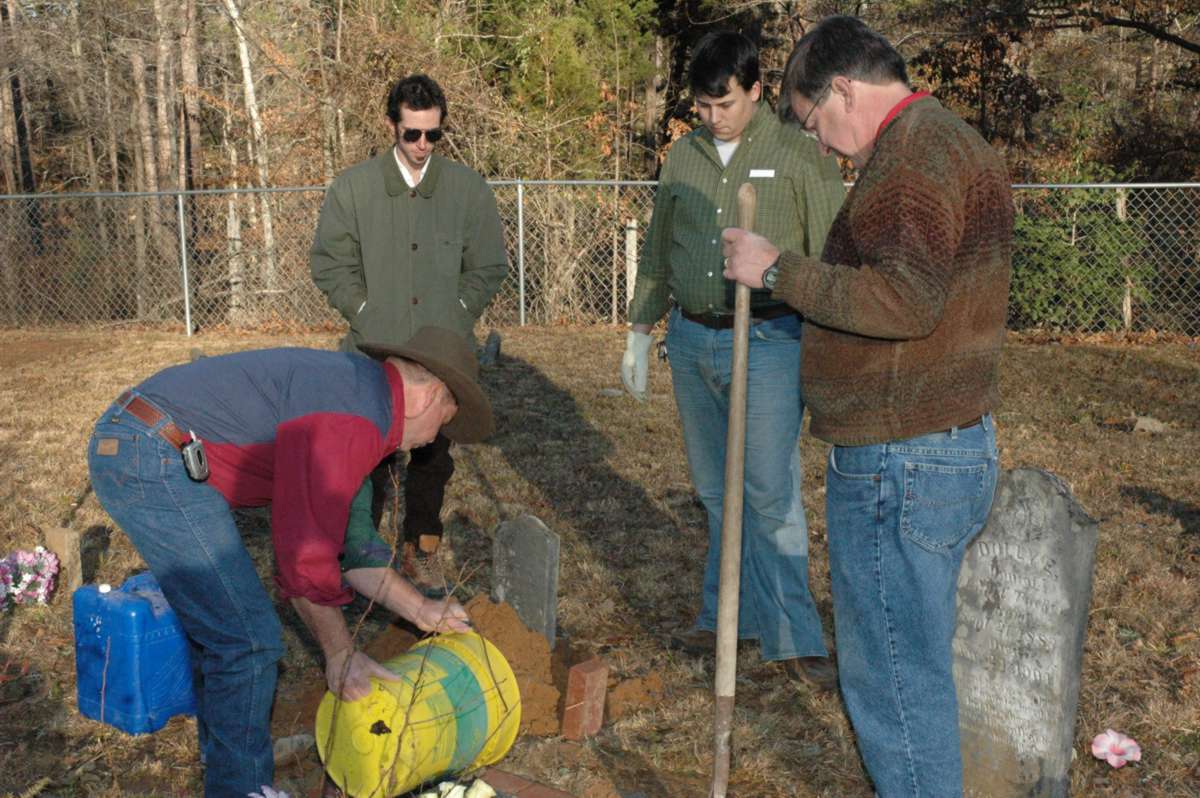 marker installation crew including two of John Jasper Ivey's great great great grandsons