JESSE FRANKLIN MOORE
from the photograph collections of Leo J. Donahue and Wanda Tillman Maness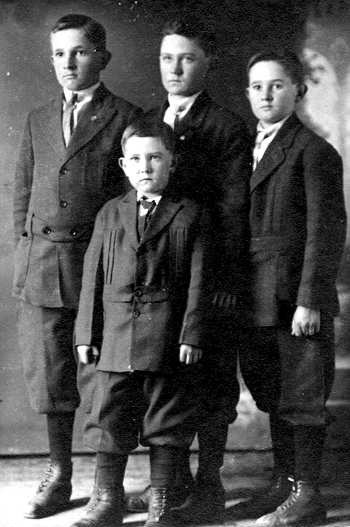 James Greenberry Moore, Jesse Franklin Moore, Leroy Granville Moore,
Eligah Simpson Moore.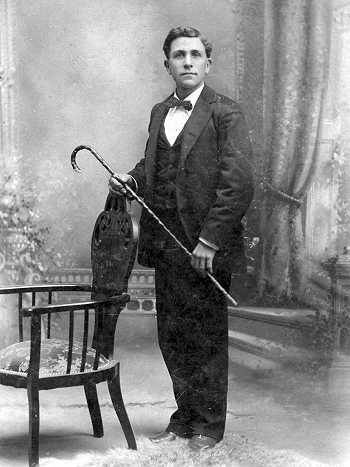 Jesse Franklin Moore. Photograph by Chalmers Photo, Ennis, Texas.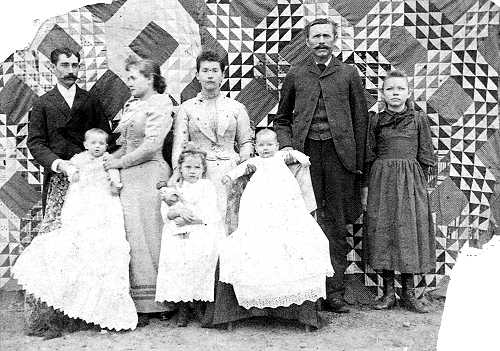 Leroy Granville Moore Family (left) and Jesse Franklin Moore Family (right).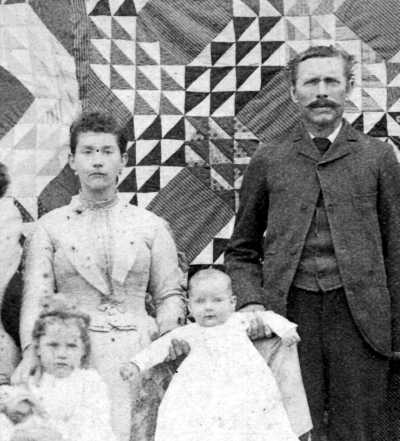 Detail from Previous Photograph.
[Note: Wanda Maness questions the identity of this family as that of Jess Franklin Moore. The youngest child might be Elijah Winston Moore, but who are the two girls who appear to be daughters? Surviving letters(1920s or later) from Marian Moore to Ester Tillman do not mention children of this age. Known children from eldest to youngest are Elijah Winston, Ara Lee, and Royce. Could they be two daughters who died? After Royce was killed in an accident and Winston was declared missing and presumed dead in World War II, Marion never mentioned them again.]
Ara Lee Moore,
age 4 months 9 days,
weight 16 lbs.

Elijah Winston Moore,
age 3 months 11 days,
weight 18 lbs.
Marion Moore with grandchildren
Charlene and Winston

Jesse Franklin Moore with grandchildren
Charlene and Winston

Ara Lee Moore Cecil with children
Charlene and Winston