Autry Family at Lindsey-Eubanks Cemetery
from the collection of Max and Evelyn Autry
The Lindsey-Eubanks Cemetery is located on Nealis Woods Road, about one mile south of Christian Chapel Road in Henderson County. The sons of Eli Patrick Autry, who was the son of Catherine and Elijah A. Autry have maintained the cemetery for years.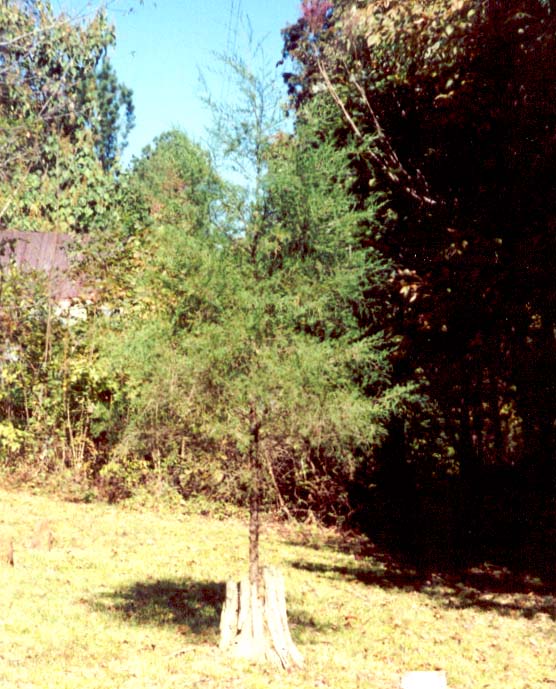 The stump is the remains of a Cedar tree, set at the head of the grave of John Autry (d.1896) by his father, Elijah.
Over 100 years later, a new Cedar tree has sprung from the stump. Photographed in 2005.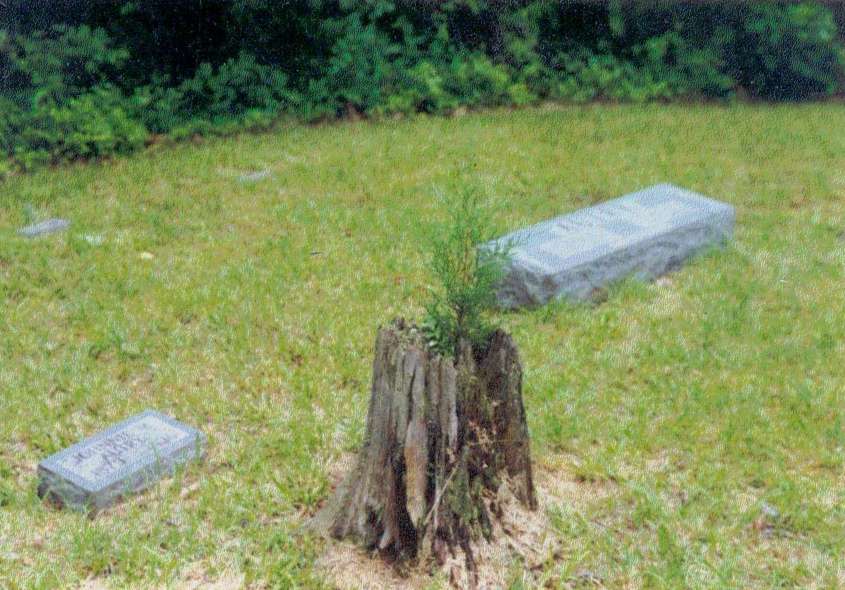 Cedar Tree photographed in 1998 when first sprouted.