JOHN BATEMAN RUSHING FAMILY
from the photograph collection of Brad Rushing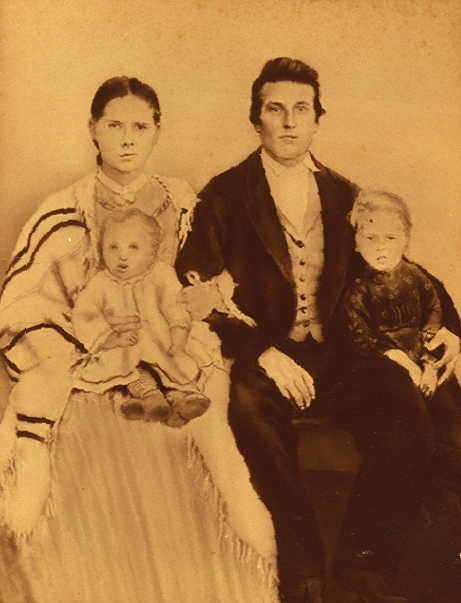 Photo of John Bateman Rushing with family shows wife Sarah Stack,
son William Henry Rushing (on John's knee) and a daughter,
probably Nettie Francis who would be a few months less
than two years younger than William Henry.William Henry.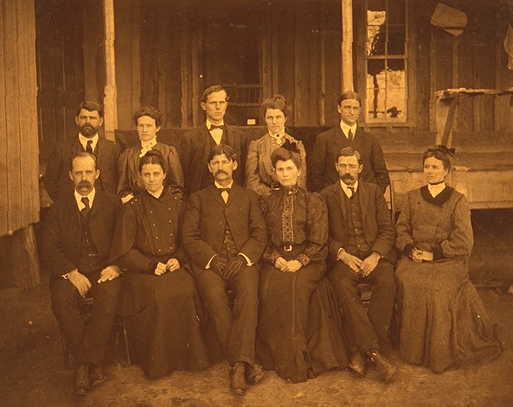 This is a portrait of Nancy Kelly Bryan's family with their spouses.
William Henry Rushing and his wife Nancy Kelly Bryan are in the back row3rd and 4th from left.
William Henry Rushing was born 2/10/1869 and Nancy Kelly Bryan was born 1879.
They were married: June 3, 1900.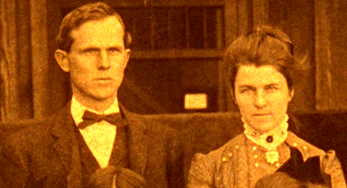 Detail of William Henry Rushing and Nancy Kelly Bryan
Rushing from photo above.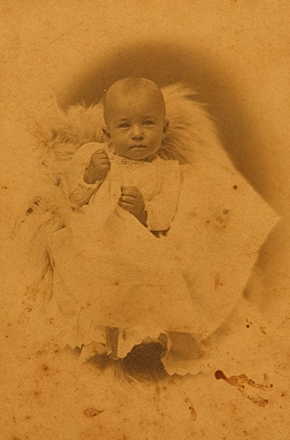 John Bryan Rushing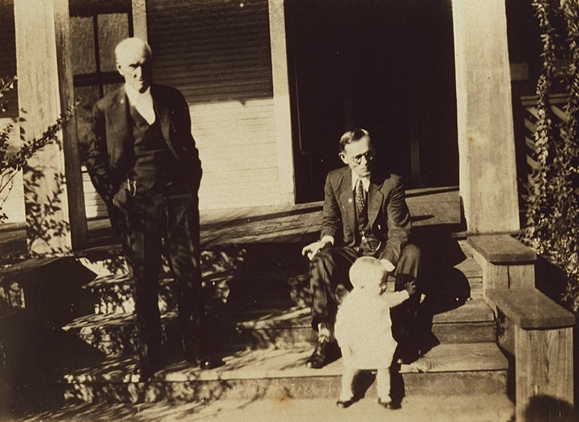 John Bateman Rushing (standing left), William Henry Rushing (sitting
on step), John Bryan Rushing, Jr,
Go to Autobiography of John Bateman Rushing
Go to Autobiography of William Henry Rushing