MARY ELLEN RUSHING ANGLIN
Victoria Cripps
My name is Victoria Cripps. I am gg grandaughter of Mary Ellen Rushing, daughter of Nathan Jackson Rushing (1833-1910) and Sarah Barnwell. My line is from Mary Ellen's daughter Sula Anglin (d.October 19,1989) who married John W. Wright (Aug 20,1910) and had Mary Lee Etta Wright who married Franklin Lee Cripps, parents of James Cripps, my father.
Mary Ellen (she went by Ellen) had three other children, all with William/Williamson. Hhe is buried at Dutch Ridge Cemetery. Other children were:
Luther Anglin 1886-1980 who married cousin Alta Strickland 1888-1973 (in. August 22,1910)
Lula Anglin June 16,1889-March 1,1987 who married Cleve Grammer.
Willie died young (I believe I remember being told he was buried at Dutch Ridge with his father but have no documentation of that)
John Rushing child of Echols/Echoles and Etta/Ettie Hagler (notice the Etta in my grandmother Lee Etta's name) was born 13 June 1907 in Alto Pass, IL died April 1,1985 in Sandwich, IL. He Married Hazel Matilda Cripps (who is aunt to my 3rd cousin lx removed) 16 June 1933 in Jonesboro, Union Co. IL.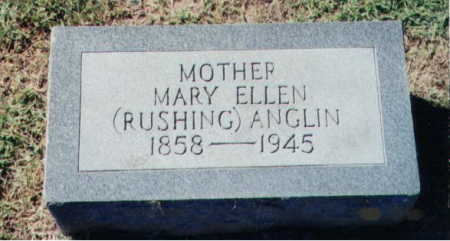 Mary Ellen (Rushing) Anglin tombstone at Walker Hill Cemetery,
Grand Tower, IL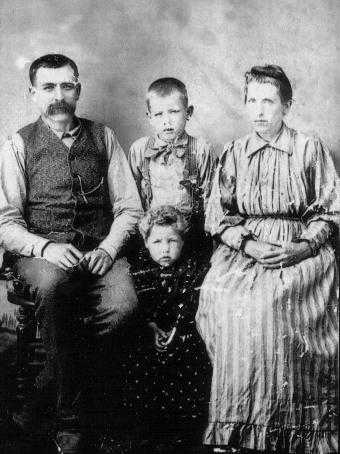 Mary Ellen with husband William and children
Luther and Lula Anglin. Expecting Sula.
Circa 1893
Luther, Sula on left, Alta on right. Wedding picture from when Luther and Alta eloped
two days after Sula married John.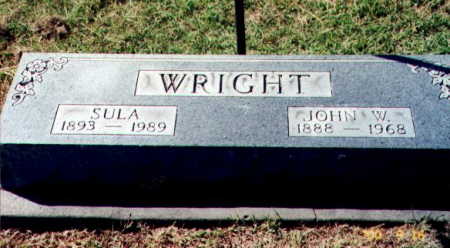 Tombstone of John and Sula Anglin Wright (Walker Hill)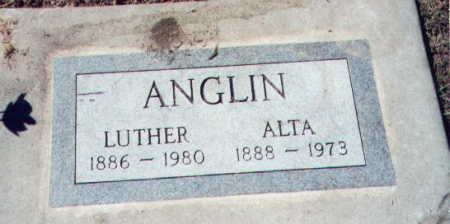 Tombstone of Luther and Alta Anglin (Walker Hill)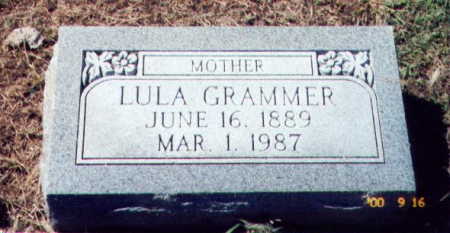 Tombstone of Lula Anglin Grammer (Walker Hill)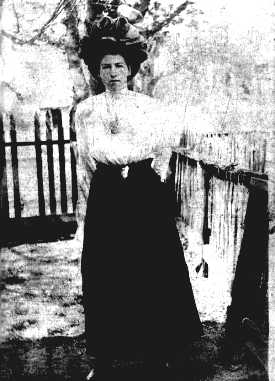 Sula Anglin Wright
Contact for any additional information
Vicky Cripps