PHOTOGRAPHS BROUGHT TO THE 2001 TOLLEY REUNION
From Orene Wilkins Hemby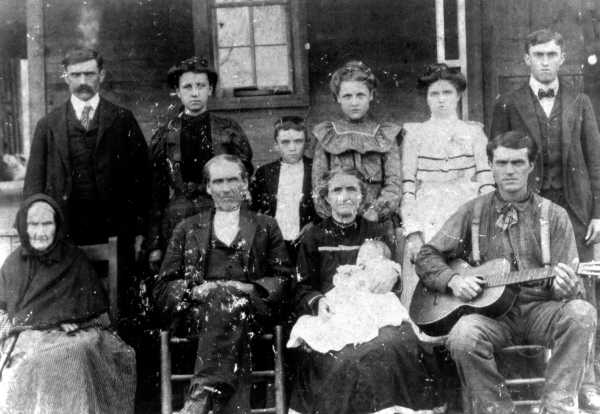 Wallace Family. Front Row: Rebecca Sullivan Wallace, Martin Wallace, Larcenia Moore Wallace holding "Pink" (Lucy Ann Wallace Pinkley), James D. Wallace. Back Row: Tom Wallace, Tom's wife Ora Jones Wallace, Robert "Bob" Wallace, Esther Wallace Wilson, Julia Wallace Nunnery, Neal Wallace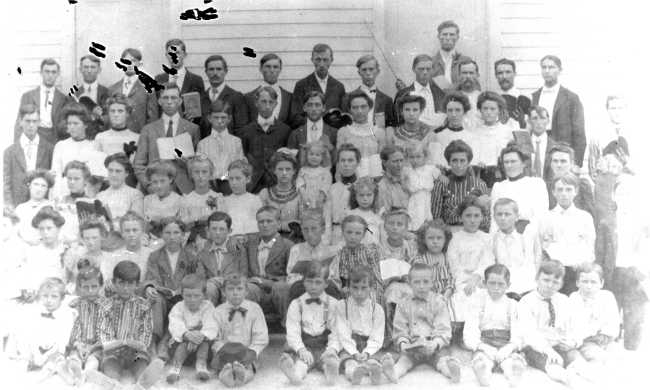 Singing School at Mt. Ararat, 1904 or 1905.
Row I. (L - R): 1. Clayton Woods. 2. Hubert Woods, 3. Eff Woods, 4. Henry Azbill's son, 5. Hubert Brodie, 6. Odie Wilson, 7. Audie Carrington, 8. Harless Carrington, 9. Arlie Duke, 10. Connie Brodie, 11. Charlie Tolley.
Row II: 1.Mable Brodie, 2. Sattie Duke, 3. Nema Evans Arnold, 4. ? Renfroe, 5. Jim Renfroe, 6. Bob Evans, 7. Andrew Tolley, 8. Ellis Bradfield, 9. Elzona Woods Renshaw, 10. Doshie Bradfield Lewis, 11. Elsie Blankenship Gilbert, 12. Clara Carrington Wallace, 13. William Tolley, 14. Elco Woods, 15. ? Carrington.
Row III: 1. Ester Wallace Wilson, 2. Anna Tolley Tubbs, 3. Lessie Lewis Wallace, 4. Julia Wallace Nunnery, 5. Elmer Bradfield, 6. Effie Wilson Myracle, 7. Venia Woods Evans, 8. Verna Nunnery, 9. Ida Wilson Nunnery, 10. Lera Nunnery Smith (small girl), 11. Emma Rains Carrington, 12. Zula Carrington Tolley (small child), 13. Nancy Jane Woods, 14. Frances Lewis Davis, 15. Bettie Bradfield.
Row IV: 1. Esco Carrington, Julia Duke, 3. Ella Wilson Stephens, 4. boyfriend of Ella Wilson (he lived other side of Lexington), 5. Ollie Davis, 6. Johnny Bradfield, 7. Willie Arnold, 8. Delmer Bradfield, 9. Irena Woods Campbell Jordon, 10. Laura Alexander, 11. ? Stutts (the Stutts family lived at what is now the Max Wilkins farm), 12. ?, 13. Arthur Maxwell (with book).
Row V: 1. Neal Wallace, 2. Jim Evans, 3. Cal Sullivan, 4. Arthur Evans, 5. ?, 6. Meeks Wilson, 7. John T. Bradfield, 8.?, 9. ?, 10. Neil Duke, 11. William L. "Bill" Fisher, 12. Atlas Wilson.
Row VI: Mr. Henry Azbill, who taught the singing school.
Miscellaneous Information:
Clayton Woods, Hubert Woods, Eff Woods, Venia Woods Evans, and Irena Woods Campbell were the children of Nancy Jane Woods. Audie Carrington married Neila Mae Tolley. Harless Carrington married Edna Evans, and Charlie Tolley married Altha Nunnery.
Anna Tolley married Ethridge Tubbs, Lessie Lewis married Neal Wallace, Louvenia Woods married Jim Evans, Emma Rains married Charlie Carrington, Zula Carrington married Herb Tolley.
Nema Evans married Willie Arnold, Bob Evans married Winnie Maxwell, Andrew Tolley married 1. Ada Johnson, 2. Emma Jones), Elzona Woods married Luther Renshaw, Doshie Bradfield married Pink Lewis, Elsie Blankenship married John Gilbert, Clara Carrington married Bob Wallace, William Tolley married Alene Wilson, Elco Woods married Lillie Solomon.
Ella Wilson was a sister of Odie Wilson and the mother of Chester Stephens, Mrs. Lilliard Stephens White, and Rettie Hays. Ollie Davis was the son of Frances Davis.
Arthur Evans married Lena Maxwell and William "Bill" Fisher married Margaret "Maggie" Evans.
From Peggy Lou Teague Essary
Sedna Frances Finch Tolley (1861-1896)

Louvena Tolley Rushing and
Frances Tolley Teague
From Mark M. Tolley (Mark McClellan Tolley, Jr.)
| | |
| --- | --- |
| Mark McClennan Tolley | Robert Lee Tolley |
Mark and Robert were the youngest and oldest brothers in their family. Other siblings
were Joe, George, Fredonia, Charlotte, and Lorette.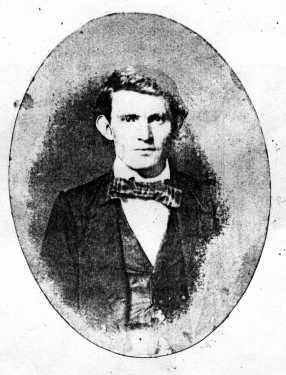 John Dean Tolley, Lynchburg
Note: These three Tolley men are part of the family which settled near Columbia, Tennessee. The Columbia Tolleys are descended from James, son of William Tolley, Sr.
From Belinda Bowman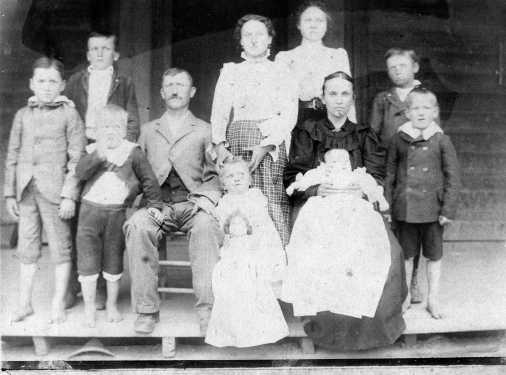 Martin Andrew Tolley Family. Photograph by Flash Light Photo,
J. W. Triplet, Parsons Tenn.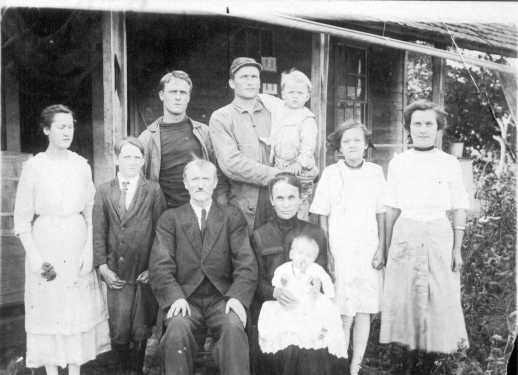 Martin Andrew Tolley Family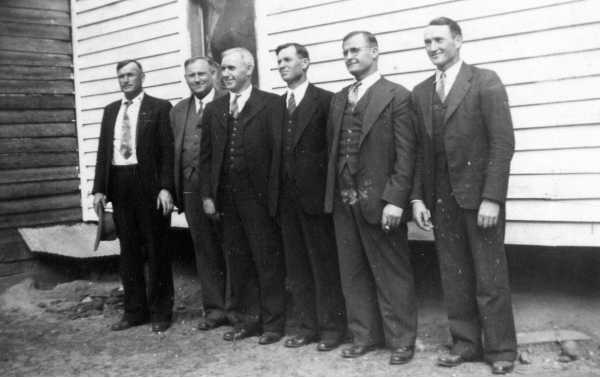 Six sons on Martin Andrew Tolley on their parent's 60th anniversary — Andrew Jackson Tolley,
William Madison Tolley, Charlie Arthur Tolley, Felix Wesley Tolley,
Martin Herbert Tolley, James Gordon Tolley.
From David Donahue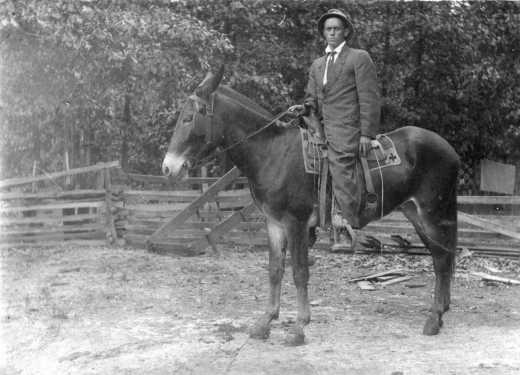 John W. Tolley (1893-1983) and his mule, before World War I.
Download 300 dpi scans of these photographs (5 Meg)