HOMER BUCK MONUMENT - MT. GILEAD CEMETERY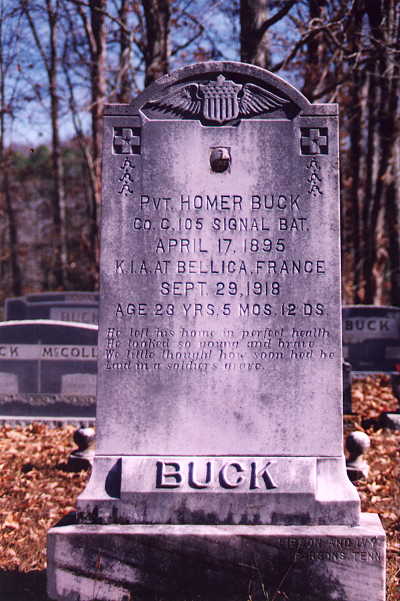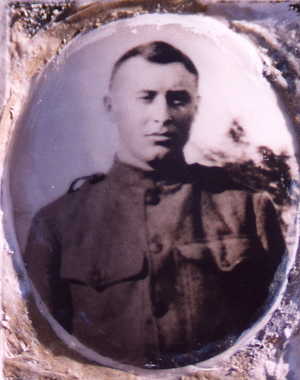 Lexington Progress
April 22, 1921
Homer Buck was the son of William Wilson Buck and Mrs. Elen Reed Buck, born April 17, 1895, in West Tennessee and fell on the field of battle in France in the Great World War. He was slain at Belancourt on September 29, 1918. He was on the front line of battle and was a member of the Signal Corps and stepped out as a volunteer to perform a very dangerous work of reconstruction of a Signal line and was struck by a shell and killed instantly.
His captain said he was the bravest man in his company; thus one of the brave sons of Tennessee sacrificed his noble life in defense of his homeland and his national honor. He had peace with his God, and as a true son was not afraid to die.
The remains were brought back from France and laid in the Mount Gilead Cemetery in Henderson County, about nine miles South of Lexington, Rev. S. H. Braly officiating. — Arranged by an Uncle.
See William Wilson Buck and Samantha E. Buck Monument (His Parents)
See William Wilson (Wilse) Buck Family and Home (photographs)
Return to Mt. Gilead Cemetery