Utah School - circa 1919
from the collection of Sharlet Young Ludlum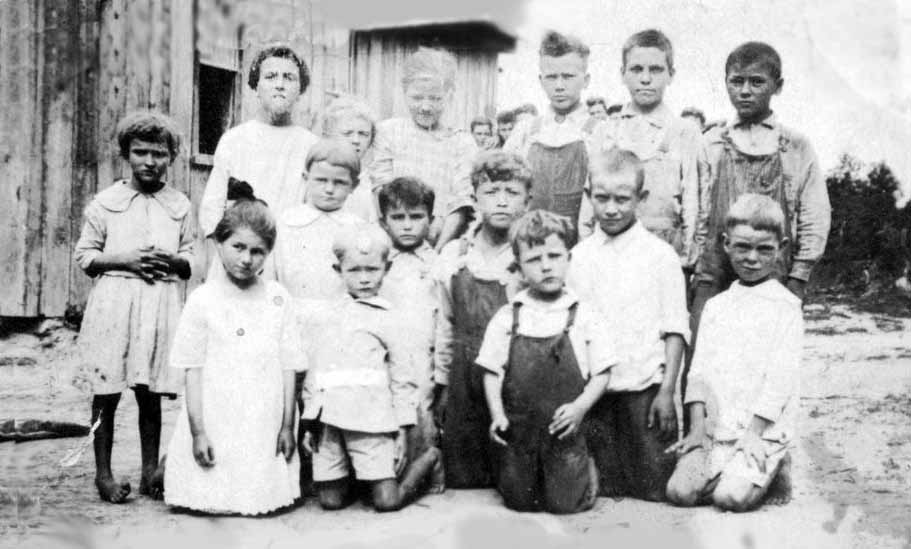 The Utah School was located on Utah Road in the Utah Community between Decaturville and Perryville.
The only person identified in this picture is Alma Young (Arrington) who is the first girl on the left in the front row.
Please contact me if you can identify any of the people in this picture.