DCTS/Crowder High School Reunion 2000
| | |
| --- | --- |
| | MEMORIALS |
The Reunion 2000 Committee
Honors The Memory
Of
MRS. WILLIE MAE HUNT
for
HER HARD WORK AND DEDICATED SERVICE
to the
DCTS-CHS SCHOOL REUNION
Decaturville, Tennessee
June 3, 2000
(Willie Mae Yarbro Hunt, a one-time resident of Parsons, Tennessee, was in a fatal accident on March 5, 1998, and because of this accident, she expired almost three weeks later.)
Willie Mae
She was a beautiful flower of many colors that bloomed in the springtime, in the merry month of May, in the coolness of the fall, and in the bitter months of winter. Willie Mae was a beautiful blue bird flying to the top of the highest branch of a lonely old tree to give it beauty and warmth. To me, her classmate, in the school years of grades 9 through 12, she was my friend. We talked together and laughed at funny things, then, talked some more and laughed again at funny things. Her spirit is in my heart.
During our lives together, Willie Mae was a joy, and her presence made anyone want to stay around just a little longer. Her smile was beautiful because it was genuine, and her manner was pleasant and loving. There was not a time that I saw a frown on her face. That's my recollection of my friend.
I can't remember the very first time that we met, but she came to Decatur County Training School from Smith Bottom Grade School in 1951. She indicated to me what a pleasure it was meeting new friends and having a different setting with many classes and teachers. She said, "The teachers were a delight." During her four years there she was able to do one of the things she loved, make people beautiful by doing their hair.
Willie Mae and I were students of music under Mrs. Novella Tole. We both sang in the chorus. She continued to sing in her church choir. During the years that we were together as students at Decatur County Training School, we had a bonding relationship. We studied and learned in the same classrooms and under the same teachers. It was a good time for us. It was a growing time, a loving time for us. We sometimes talked about simple things, but they mattered to us - about the sunny, rainy, or stormy weather, sometimes like our lives have been. We talked about some things in general, and other things in particular.
After graduation from DCTS in 1955, Willie Mae and I parted. Graduation was May 6, 1955. and she left for Indiana May 11, five days later. She worked in Many positions there in Marion County, advancing in many of the jobs as she worked.
No doubt, many people loved, respected, and admired Willie Mac because her life was the epitome of courage, vision, and deep faith. She was a pillow of strength in her community and for her family, loving so deeply and completely her own family and friends. She was an inspiration to all who knew her. She was constantly working for the good of those who depended on her, taking care of things, such as organizing family reunions.
I can remember when Willie Mae came back from Indiana to care for her mother. She made her home in Parsons, Tennessee. We were fortunate that she was back in town, because we were beginning to execute our plans for our first DCTS/CHS reunion, and she was the anchor that was always in place. She and I talked for hours and hours, and she was always ready, willing, and able to offer great suggestions and do whatever she could to help progress the endeavor, no matter what.
Willie Mae was a source of strength and information for me and the whole cause of the DCTSICHS reunion.
I knew her as a genuine, wonderful, kind individual with the faith to move mountains. She was my friend and still is my friend in my heart, and I thank God for the time He let her come my way to show me what true friendship really is.
Margaret (Mallard) Smith Beach
* * * * * *
The previous article was printed in the Parsons Leader in April 1998. In remembrance of my classmate, I write the following poem.
Time again has brought us to this place
I can no longer gaze upon your face
Without a doubt, I know you had to part
But you will always be here in my heart
I am so happy for the time we had
They weren't all good, nor were they all bad
Sometimes we laughed: sometimes we shed wild tears
But we held On to friendship through the years
This school reunion leaves us all alone
For we are gathered here and you are gone
Some other schoolmates, too, have crossed thc bar
Perhaps they're watching from a distant star
Though some classmate may vocalize your name
DCTS/CHS reunion will never be the same
This poem is dedicated to all of our deceased classmates.
---
In Loving Memory of
MRS. FAUSTINA A. McELRATH
MRS. WILMA Y. JONES
MS. LOIS C. JONES
"Now Twilight Lets Her Curtain Down
And Pins It With a Star;
And Flights of Angels
Sing Thee To Thy Rest."
We Love You,
We Miss You!
Children, Grandchildren, Great Grandchildren, Nieces
and Nephews
---
In Loving Memory
of Our Father and Mother
MR. & MRS. ODIES BINGHAM
Son and Daughters/
Willie, Mamie, Helen, Mary, Lula, Elizabeth, Johnnie
---
IN LOVING MEMORY OF OUR FATHER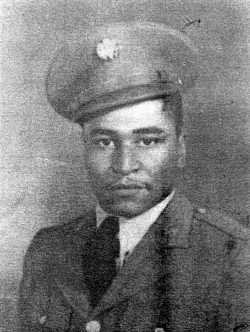 MR. GEORGE ODLE McELRATH
JULY 1919-FEBRUARY, 1997
"Thanks for the memories that we will always cherish"
---
IN MEMORY OF
MRS. SERENIA McELRATH SCOTT
Class of '62
"We make a living by what we get,
We make a life by what we give"
Unknown
---
IN LOVING MEMORY OF
MRS. MARY LEE MCELRATH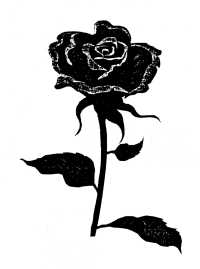 "Missed but not forgotten"
The Family
---
In Memory of
DR. CURRY PORTER BOYD
"C. P"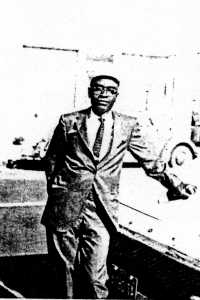 A Teacher, A Family Member,
A Mentor, A Friend
"Lovingly, Mammy, June Bug, Cookie, Grocery Bag,
Mince Meat, Maurice"
Return to 2000 Reunion Booklet