Decaturville Band Is Placing Well In Competitions - 1965
from the collection of Dian Brasher
The Decatur County High School band has been plcaing very well this year in competition events. In competition with 10 bands from 4 states, they placed second at Band Day at Ole Miss, Oxford, Miss. At the annual Forest Festival at Savannah, and at the Homecoming Day Parade at Martin, they placed second.
The band did a precision march show at Linden on Tuesday night.
The band is under the direction of James Floyd Evans.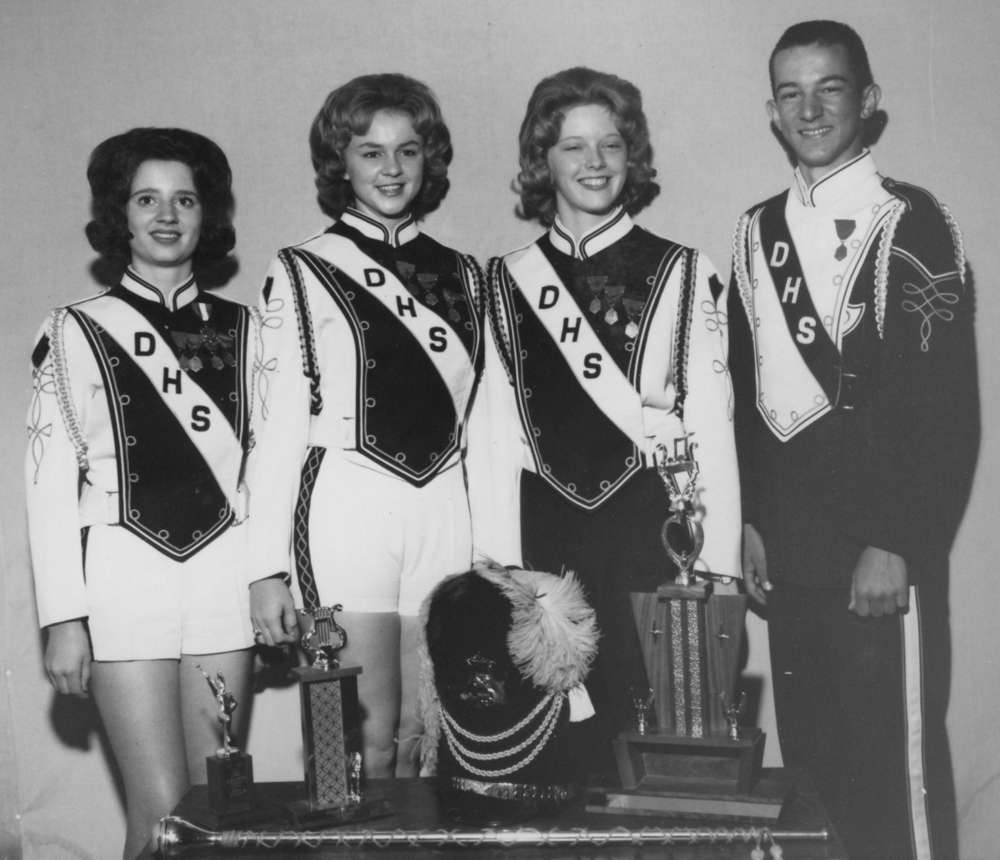 The Decaturville Band, under the direction of James Floyd Evans, has placed well in three competitions this year with three trophies already to show for their efforts. Above, band members Rubelyn Tanner, Barbara Bryant, Dian Brasher and Jerry Butler admire second place trophies from Homecoming Parade at Martin, Parade of Bands at University of Mississippi, and Forest Festival in Savannah.