The Tiger '62 - MISCELLANEOUS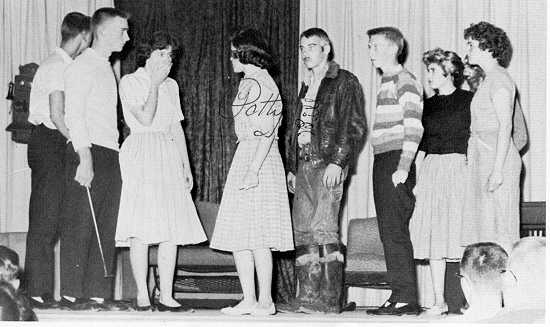 The Junior Play '61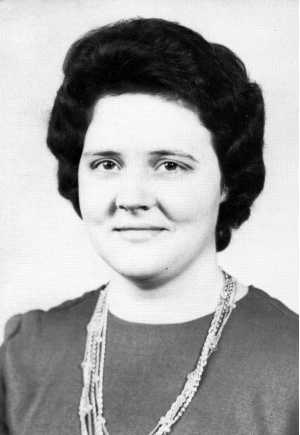 Miss Betty Crocker, Carolyn Quinn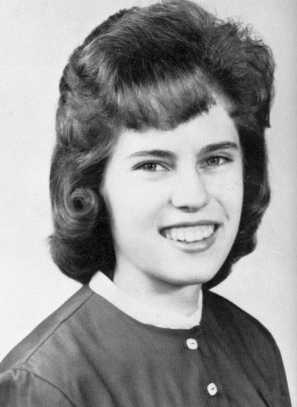 Miss D.A.R., Sara Rushing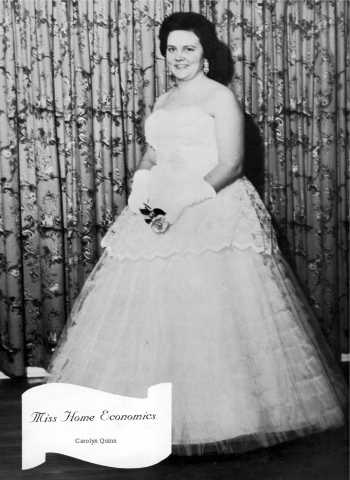 Miss Home Economics, Carolyn Quinn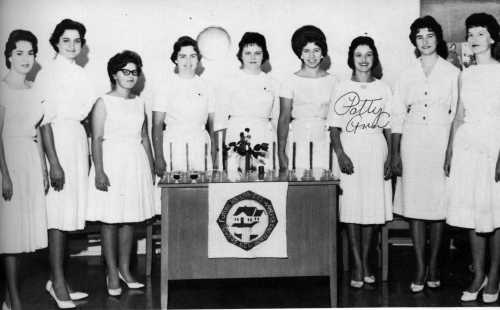 Future Homemakers of America: (left to right) Celia Graves, Reporter;
Nina Jordan, Historian; Dorothy Flowers, Treasurer; Wanda Townsend, Vice-President;
Carolyn Quinn, President; Evy Moore, Secretary; Patty Hayes, parlimentarian;
Pam Tucker, Song Leader; Carolyn Cagle, Pianist.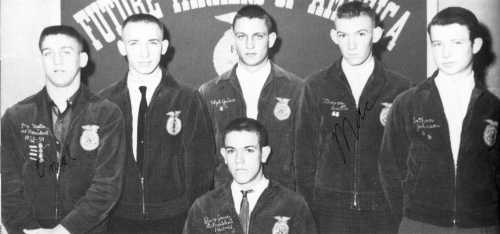 Future Farmers of America: (standing, left to right) O'Neal Wallace, Vice-President;
Bob Patterson, Sentinel; Ralph Quinn, Treasurer; Mack hayes, Reporter;
Nathan Johnson, Secretary; (sitting) Jimmy Jones, President.
Tigerette Staff: Pat Yates, Patty Ann hayes, Darla Mays, Donna Canada, Pattye Morgan,
Miss Ruth Carrington, Dot Flowers, Sara Rushing, Charles Herndon, Carole Kerley,
Ann Goff, Evy Moore.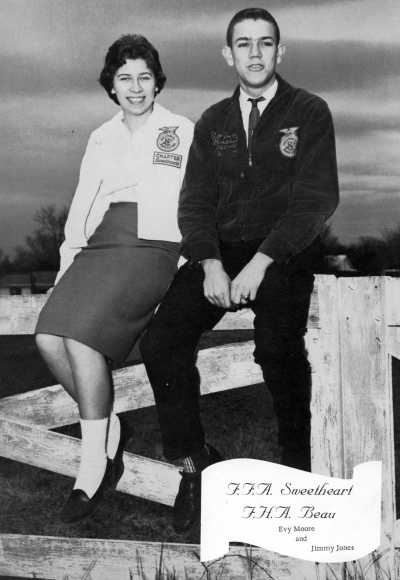 F.F.A. Sweetheart, Evy Moore
F H.A. Beau, Jimmy Jones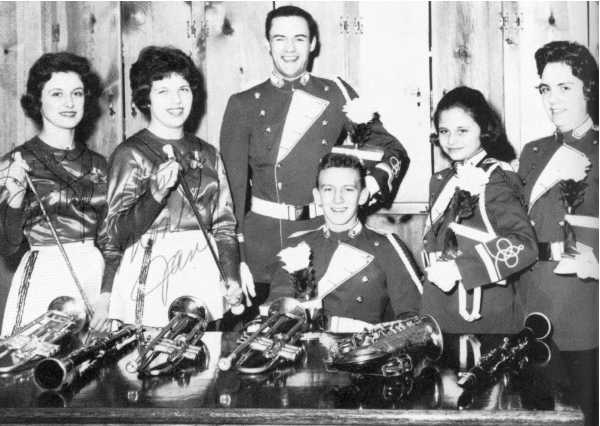 P.H.S. Band: Patty Hayes, Head Majorette; Jan Akin, Librarian; Willy Smith, Vice President;
Tony Yates, President; Mary Will Hayes, Secretary-Treasurer; Wanda Townsent, Librarian.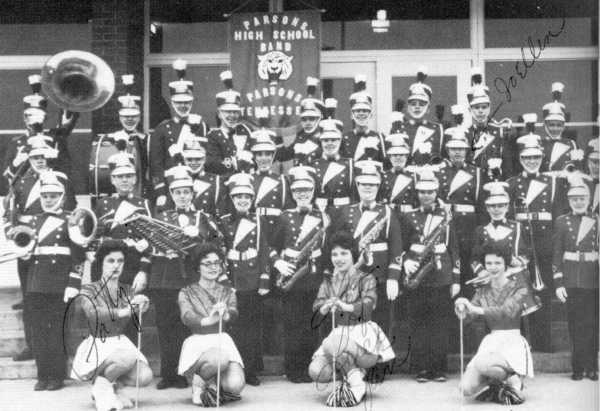 P.H.S. Band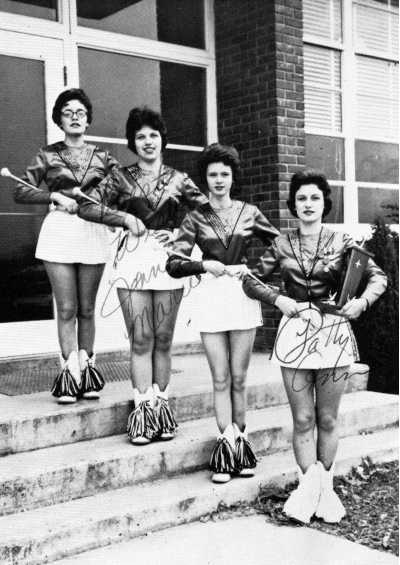 Andrea Rains, Jan Akin, Janis Maxwell, Patty Hayes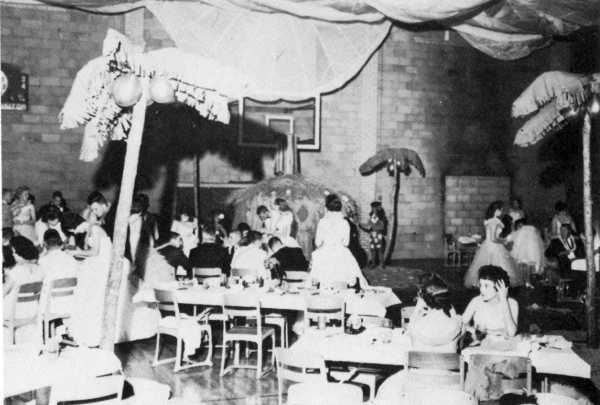 Junior-Senior Banquet '61
Custodian, Ray Baucum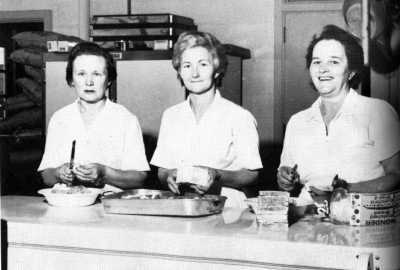 Lunchroom Personnel: Mrs. Gladios Herndon,
Mrs. Alpha Miller, Mrs. Pauline Dodd.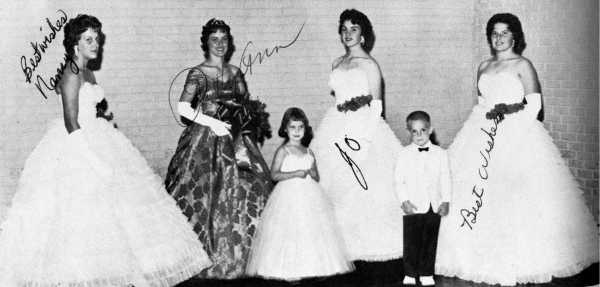 Football Royalty: Nancy Wallace, Freshman Maid; Patty Hayes, Queen; Jo McCormick, Junior Maid;
Linda Gilbert, Sophomore Maid; Lisa Barnett, Flower Girl; Billy Reed, Crown Bearer.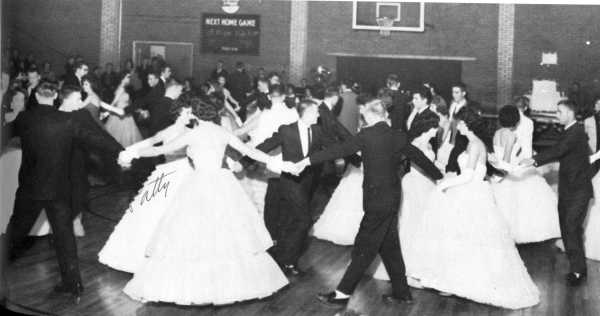 Grand March by Seniors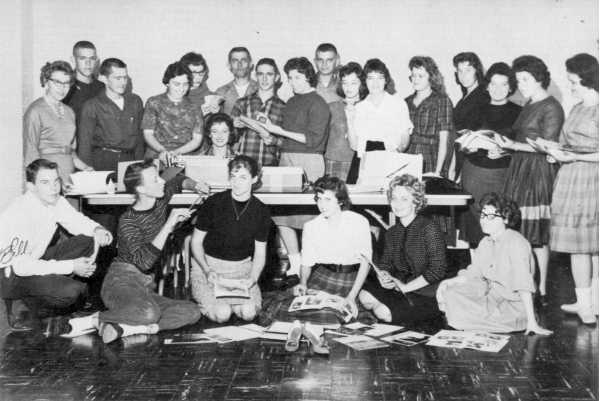 Annual Staff: Peggy Chumney, Jimmy Jones, Robert Raney, Wanda Townsend, Donna Canada,
Johnny Pratt, Jimmy Walker, Evy Moore, David Box, Carole Kerley, Ann Goff, Betty Lea Smith,
Betty Pearcy, Nancy Cagle, Shebly Colwick, Carolyn Quinn, Bill Henry, Joe Trevathan,
Patty Hayes, Nina Jordan, Sara Rushing, Pattye Morgan, and Dot Flowers.
Return to The Tiger '62