Sulphur Springs School House
from the collection of Jerry L. Butler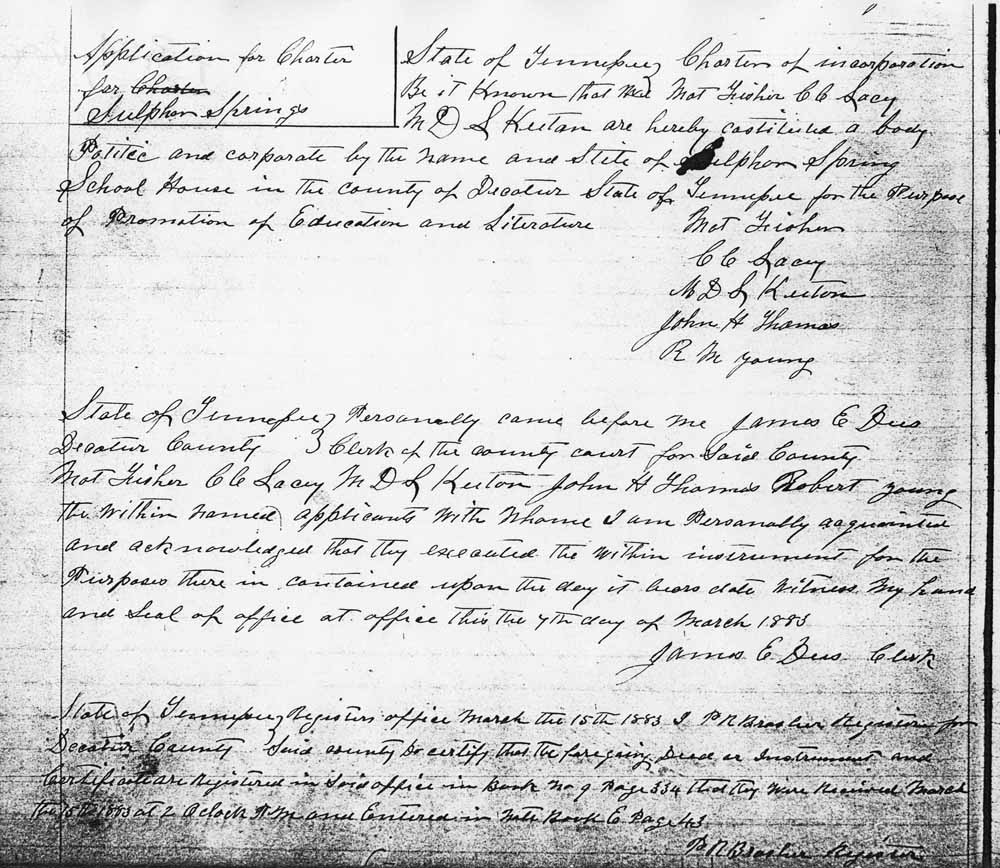 Application for Charter of Sulphur Springs School House
page 334, volume 9, Deed Book, Decatur Co. TN
Application for Charter for Sulphur Springs
State of Tennessee, Charter of Incorporation
Be it known that we, Mat Fisher, C. C. Lacy, M. D. L. Keeton are hereby constituted a body politic and corporate by name and state of Sulphur Springs School House in the county of Decatur, State of Tennessee for the purpose of promotion of education and literature.
[signed]
Mat Fisher
C. C. Lacy
M. D. L. Keeton
John H. Thomas
R. M. Young
March 7, 1883
1880 Census, District 3, Decatur Co. TN
Matison Fisher - dwelling 110
Calvin C. Lacy - dwelling 117
Marcus D. L. Keeton - dwelling 65
John H. Thomas - dwelling 50
Robert M. Young - dwelling 99
Today
There is a sulphur spring located on the John Vise home place near Mt Lebanon in Decatur Co. TN. This school must have been located near the spring. Please contact me if you have any additional information on the Sulphur Springs School House.