LEXINGTON CITY SCHOOL LOLA PICKENS' CLASS 1921
from the collection of Robbie Wallace.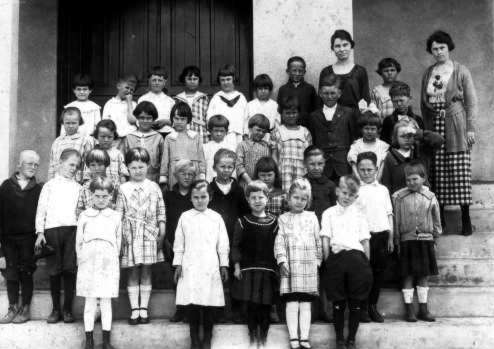 Lola Pickens' Class, Lexington City School, April 29, 1921
Back Row, right: Miss Lola Pickens (teacher), Miss Faye Houston (principal)
No date is given for this photograph. However, the background in the picture and the hairstyle and clothes of Principal Faye Houston match those of a photograph of Mrs. Beulah Henry's class taken on April 29, 1921.