LEXINGTON HIGH SCHOOL PARENTS-TEACHERS ASSOCIATION 1926
from the collection of Brenda Kirk Fiddler.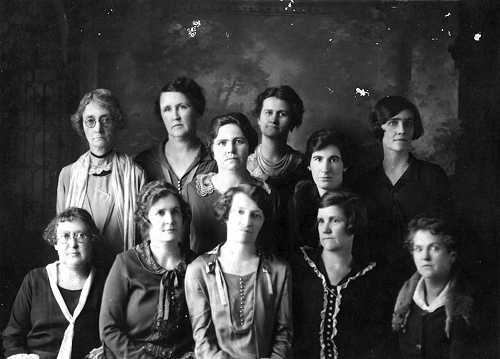 Parents-Teachers Association 1926
Back Row: Mrs. J. B. Brown, Mrs. Will (Effie) White, Mrs. Sula Muse, Mrs. A. H. Morris,
Mrs. Roy Dennison, Mrs. D. White
Front Row: Mrs. Frank Stewart, Mrs. W. F. Huntsman, Mrs. W. L. Holland,
Mrs. J. W. (Willa) Stewart, Mrs. T. A. (Julia) Lancaster
This photograph originally belonged to Faye Oakley.