LURAY SCHOOL (1934)
from the collection of Lou L. Williams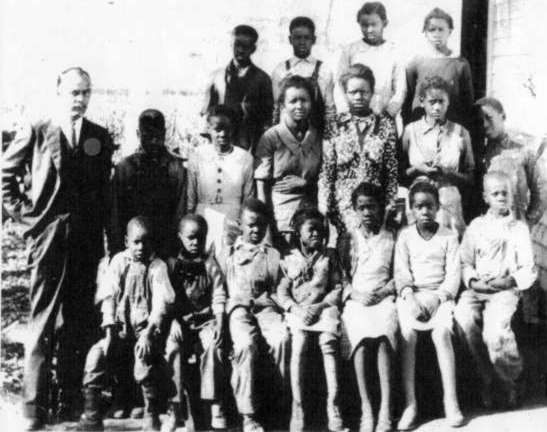 Front Row Left to Right: Hall Jones; Mose Hall, Edward Moffitt; Naomi Cawthon; Eula Cawfhon; Lou L. Hall; Troy Moffitt.
Second Row Standing Left to Right: Prof. John Edward, Teacher; W. P. Arnold; Rosie Hall; Rexie Ferguson;
Vassie L. Jones; Velmer Corbitt; Charles Phelph.
Third Row Standing Left to Right: James Jones; O. C. Fisher; Ruth Ferguson; Virginia Jones.
Luray, Tennessee is a small community southwest of Lexington, Tennessee. A small school and church were in this community, donated by Mose Cooper, a farmer and educator in the 1880s.