DORMITORY AND BUSES
January 24, 1938
Lexington Progress
Montgomery School teachers & students launched a drive to raise $3,000.00 necessary for matching state funds to build a dormitory for the girls who live in the county, and are attending school here.
Drive raised $270.04.
C. C. Bond, Prin.
Efforts to get a dormitory were successful and the dormitory was completed in 1940. The dormitory is the two-story building in the background of the picture below.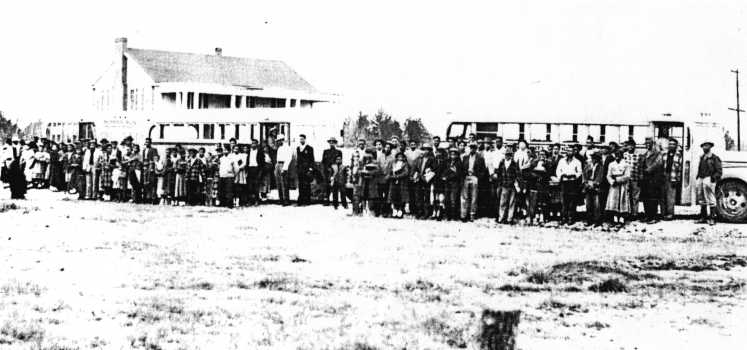 County School Buses Loading in the 1940s.
This scanned image was made from a very poor copy. Please contact me if you can provide access to an better copy for scanning.