COMMUNITY FAIR 1998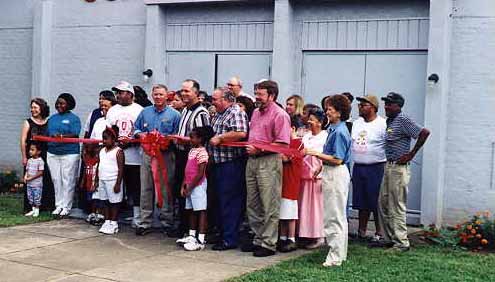 The Montgomery-Bond-Robinson Community Center held a Community Fair on August 3, 1998. The feature event was a ribbon cutting to celebrate reopening the refurbished gymnasium. Over the past few months the windows have been replaced, the heating and cooling systems have been repaired, the gymnasium floor has been refinished, the building has been repainted. Indoor events included an introduction of the people who played important roles in the project, a fashion show, a talent show, and an exhibition basketball game.
Many of the events were planned for the children in the community, who will be the primary beneficiaries of the refurbished gymnasium. One of the outdoor activities was this milk jug obstacle race.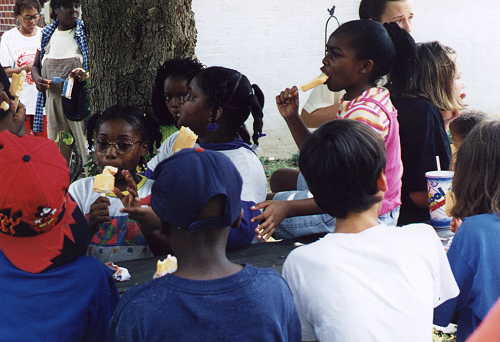 The obstacle race was followed by an ice cream eating contest, after which everyone needed to wash up. The Lexington Fire Department helped.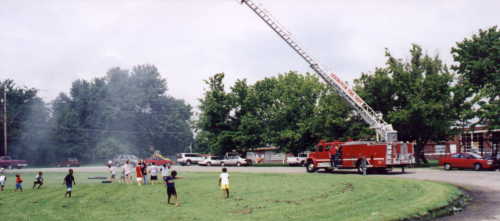 Several business sponsors had displays set up in one of the rooms off the gymnasium. Most provided give-aways such as pencils, pads, decals, crayons, and coloring books.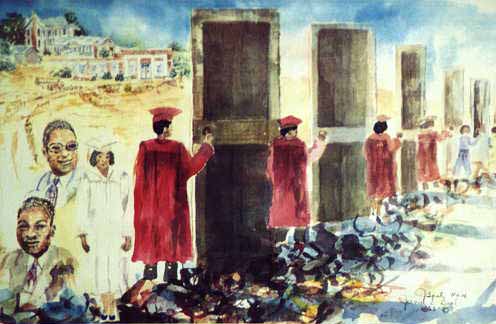 In another room the Montgomery High School Alumni Association had a small display of memorabilia, including the water color shown above.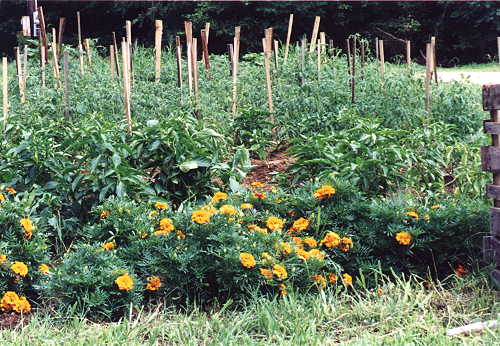 The fair provided a good opportunity to visit the community garden located behind the gymnasium, which was producing beautiful marigolds, peppers, and tomatoes. The extension agent sighed and stated that there never seemed to be any ripe tomatoes because too many people liked fried green tomatoes.