ARTHUR LEE ROBINSON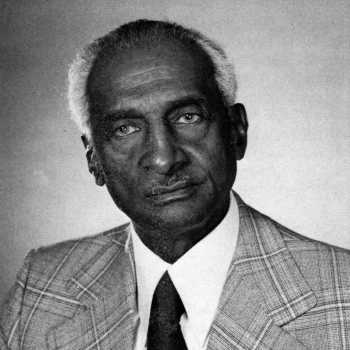 Arthur Lee Robinson
photograph from G. Tillman Stewart, Henderson County
(Memphis State University Press, 1979).
Jackson Sun
July 23, 1997
He impacted a lifetime of children
by Jimmy Hart
LEXINGTON - "You can save a dime out of every dollar. Just go throw the 90 cents away if you want to, but save that dime and you'll end up with something."
James Pearson recalls that tidbit of "old-school" advice from his former principal and boss, Arthur Lee "AL" Robinson, who died earlier this month at the age of 90. With his death, the community lost a treasure.
Everyone around here knew him as "Professor Robinson," a man of respect, character and wisdom. Robinson was a former teacher, coach and principal at Montgomery School, an all-black school that closed shortly after integration began here. The school is now a community center.
A great educator

Former students, friends and admirers remember Robinson as a great educator who believed in hard work, getting an education and using your head to get ahead.
"I think working and saving were things he tried to instill in us he just dearly believed in working, and he admired those folk who worked hard and strived," Pearson said. "Those kids that he taught at the school were something grand to him."
Dian Brown remembers Robinson as a leader. Brown, who is white, recalls being a freshman at then all-white Lexington High School in the mid-1960s when about 10 students from Montgomery enrolled at LHS. At a time when tensions were high, Robinson brought stability and common sense, she said.
"I remember that you just didn't get by with the professor," Brown said. "Because of his leadership he just had a sense of 'let's be intelligent about this thing."'
An encourager
Former student Joy B. Johnson remembers "the professor" as being a role model, a responsibility fewer people seem willing or able to accept these days. He worked in the education field for 42 years.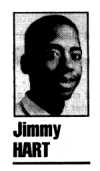 "He believed in work, work and more work," Johnson said. "He was always encouraging me."
She recalled the last time she spoke to Robinson was after a ceremony for the opening of the new post office here a few months ago. She had just sung the national anthem.
"He said, 'You represented our people well,'" Johnson recalled.
So did you, Professor Robinson.
Jimmy Hart is a Sun reporter. He can be reached at 425-9762 or toll-free at 1-800-372-3922.
---
A. L. Robinson was a member of the Tennessee State University Sports Hall of Fame. It is interesting that he is remembered at Montgomery primarily as a basketball coach, but he was inducted into the Hall of Fame as a football player.
Arthur Lee "Rube" Robinson (Football "TSU Pioneer": 1930-34)
A native of Linden, Tennessee, Arthur Lee "Rube" Robinson was born on June 10, 1906.
Robinson played offensive and defensive end at Tennessee State University from 1930 to 1934. Like George Newbern, Robinson was one of the individuals who played football under adverse conditions to lay the foundation for future football greatness at Tennessee State.
He received his bachelor's degree from Tennessee State in 1935, and, later, his master's degree from TSU in 1953. He worked as a teacher for the Henderson County (Tennessee) Board of Education from 1937 to his retirement in 1974.
Robinson lives in Lexington, Tennessee. He was inducted into the TSU Sports Hall of Fame on September 30, 1994.
---
From Montgomery High School Reunion 1996
PROF. A. L. ROBINSON
No man has remained at the helm of an institution for as long a period and with so much conquered. None other has won so many friends to such a significant cause. None other found the need to be true to such a unique beginning. Prof. Robinson, able teacher, leader in the area of education, traveler, scholar, and teacher has served with distinction as principal of Montgomery High School.
Fully cognizant of the problems faced by an institution of higher learning during critical times, Prof. Robinson has served with integrity and leadership ability so vitally to see that the school moved forward. Through it all, Prof. Robinson's feet have remained firmly planted on the ground. He is a Christian gentleman of sound training high moral character, indefatigable energy, sensitive civic consciousness and a valued educator.
Prof. A.L. Robinson succeeded Prof. C.C. Bond to become Principal of Montgomery School in 1956. Before taking the position as principal, he taught agriculture, science and coached the boys basketball team. During his leadership, a new addition was added, consisted of a Home Economics Department and classrooms. He saw that each boy and girl got the best education.
Prof. Robinson served until the school phased out in 1967, as a center of public school education, because of a new change "desegregation." After the closing of Montgomery High School, Prof. Robinson served as Title One Director, Member of the Henderson County Board of Education, in various civic organizations and is very active with the Senior Citizen Organization.
This great man will forever remain in a special corner of our hearts, with admiration and love. Remember the great words of Mr. Robinson, "There's no secret to success other than, Work, Work , and more Work." These great words can also be stated about Prof. Robinson, "The life a great man here reminds us that work can make a life sublime and in service leave for those who follow, footprints on the sands of time." LOOKING GOOD IN HIS 90's.