J. H. Jennings Letter from Johnsonville - 1864
from the B. R. Jennings collection
generously supplied by Evan and Rebecca Jennings from the papers of A. L. Jennings
This letter written by my great grandfather when he was camped at Johnsonville. The 2ndTMI had been sent there immediately after General Forrest's raid. They were stationed there until shortly before the Battle of Nashville. When the battle was imminent, they were ordered to Nashville. They marched and rode through sleet and snow to get to their post across the Cumberland. He wrote this letter before the march order and I don't believe it was ever mailed. I have no idea who it was meant for but I think it was one of the Thomas friends. There are water stains on the letter and I think he probably kept it with him for the remainder of his service.
- B. R. Jennings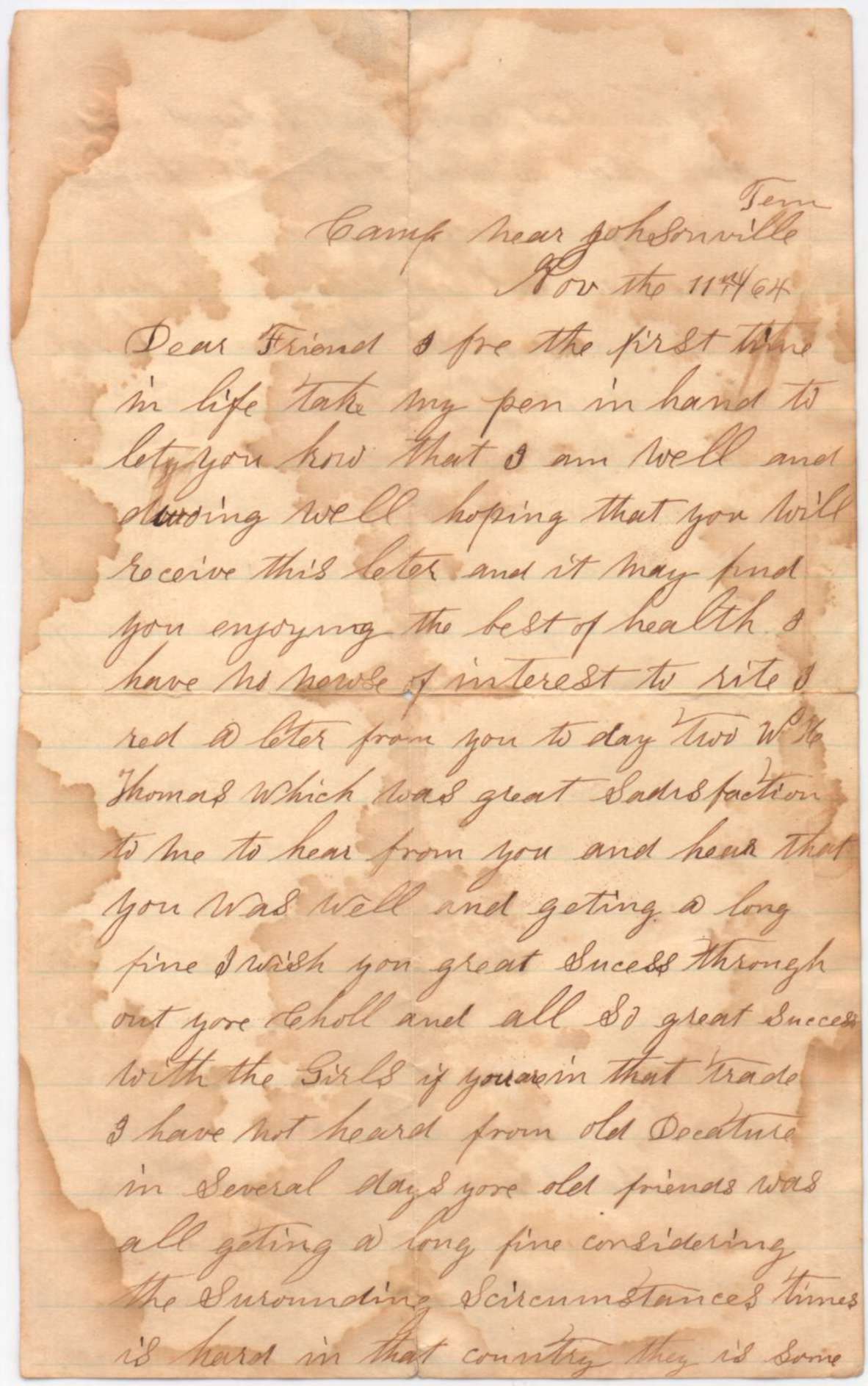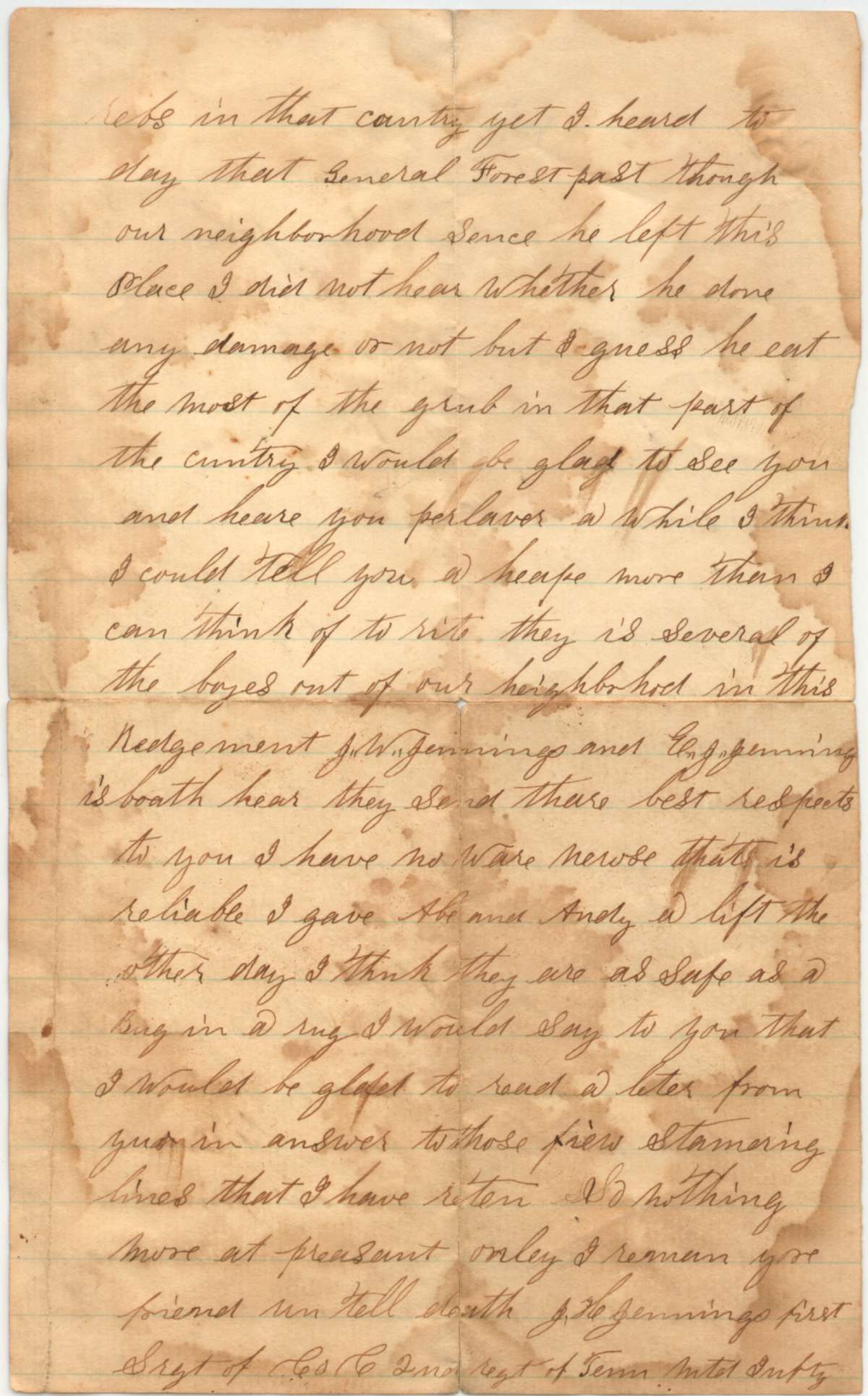 Text of letter
Camp Near Johnsonville Tenn
Nov the 11th/64
Dear Friend I for the first time in Life take my pen in hand to let you know that I am well and __ing well hoping that you will receive this leter and it amy find you enjoying the best of health. I have no Newse of interest to rit I red a letter from you to day two W H Thomas which was a great Satisfaction to me to hear from you and hear that you was well and geting a long fine I wish you great success with your Chall and all so great success with the Girls if your in that tradeI have not heard from Old Decature in Several days your old friends was all getting a long fine considering the Surrounding Scircumstances times is hard in that country they is some rebs in that country yet I heard to day that General Forest past thrugh our neighborhood sence he left this place I did not hear whether he done any damage or not but I guess he eat most of the grub in that part of the country I would be glad to see you and heare you perlaver a while I think I could tell you a heape more than I can think of to rite.
They is several of the boys out of our neighborhood in this redgement J.W. Jennings and E.J. Jennings is both hear they send thare best respects to you I have no more newse that's to reliable I gave Abe and Andy a lift the other day I think they are as Safe as a Bug in a rug I would say to you that I would be grafel to read a leter from you in answer to those fiew stamering lines that I have riten so nothing more at presant only I reman yore friend untell death J. H.Jennings first Srgt of Co C 2nd regt of Tenn Mtd infty
Comments : note J. W. Jennings and E. J. Jennings, these would be his two brothers James and Ezra who are mentioned in the Company C rolls. Ezra died in Louisville Hospital of lung disease in Jan. of 1865. He is buried in Military Cemetery there.