THE COMMERCIAL APPEAL PLANT TO PROSPER COMPETITION
from the family papers of Floy Hendrix
For many years The Commercial Appeal in Memphis sponsored the Plant to Prosper Competition to encourage landowners, tenant farmers, and sharecroppers to improve their farming methods, increase farm profits, and conserve soils. The competition covered all of West Tennessee. The following documents from the 1936 competition belonged to Guy Hendrix, a tenant farmer in Decatur County. He also taught the summer and winter eight-week terms in local one-room schools.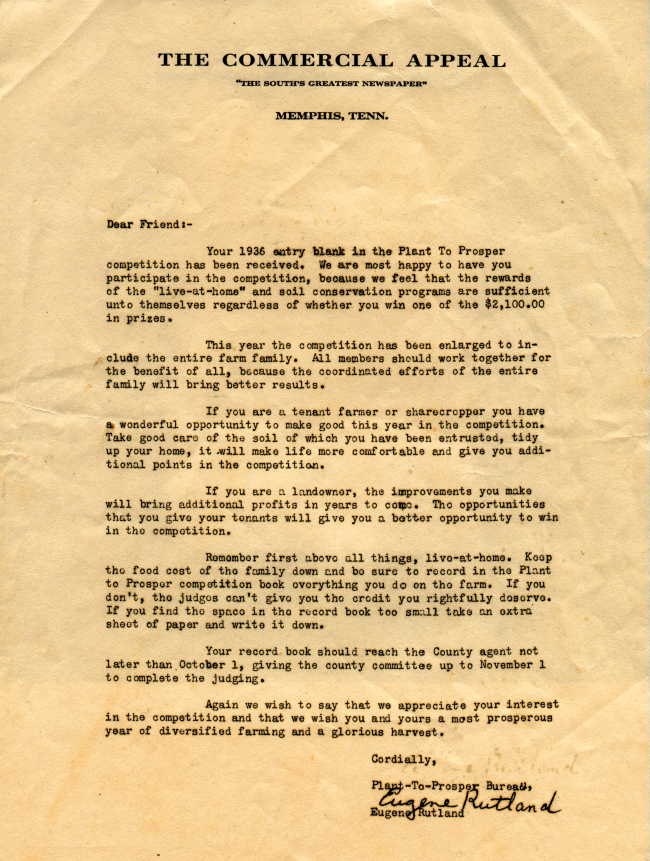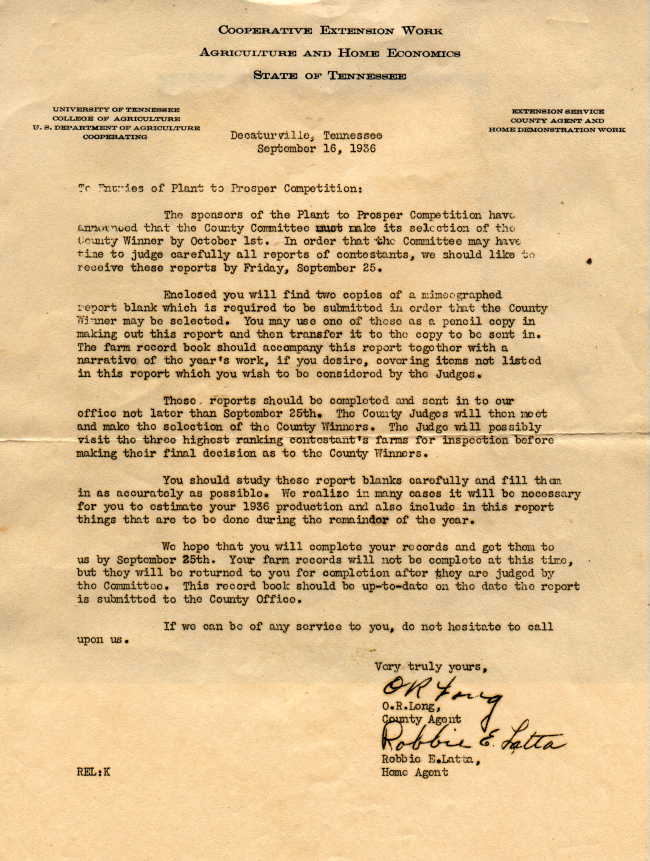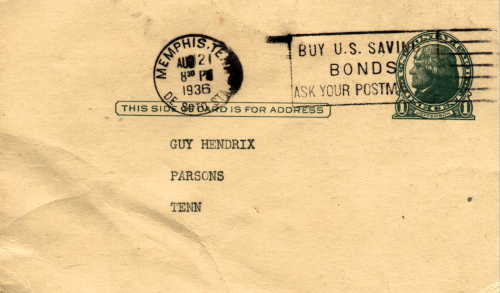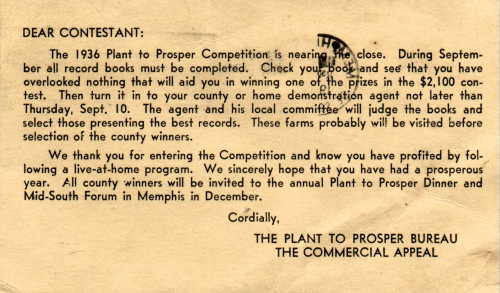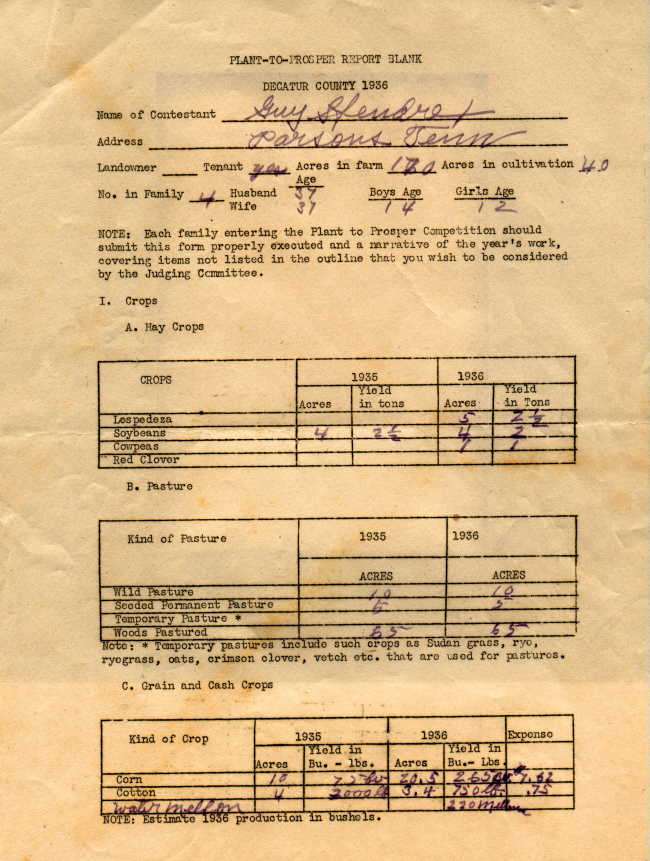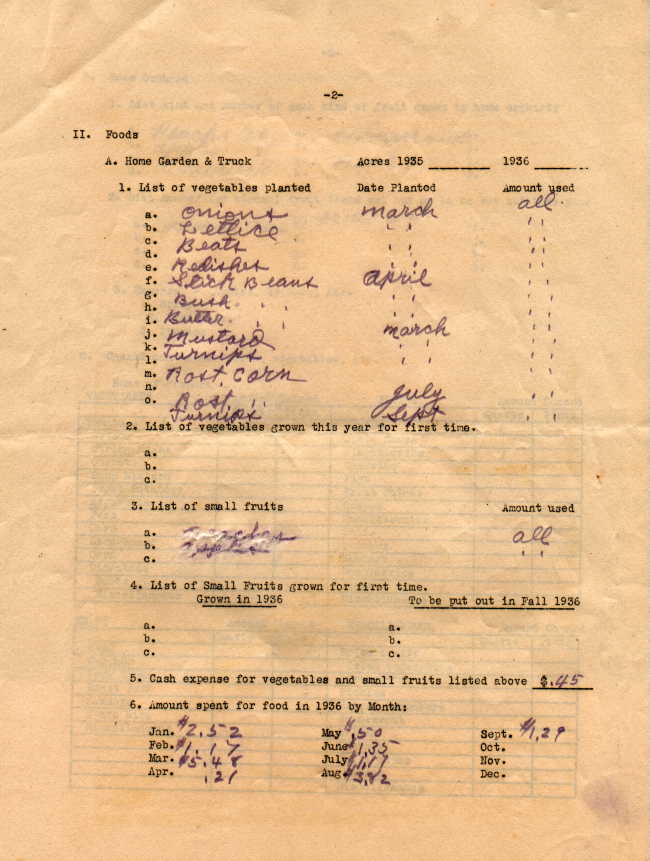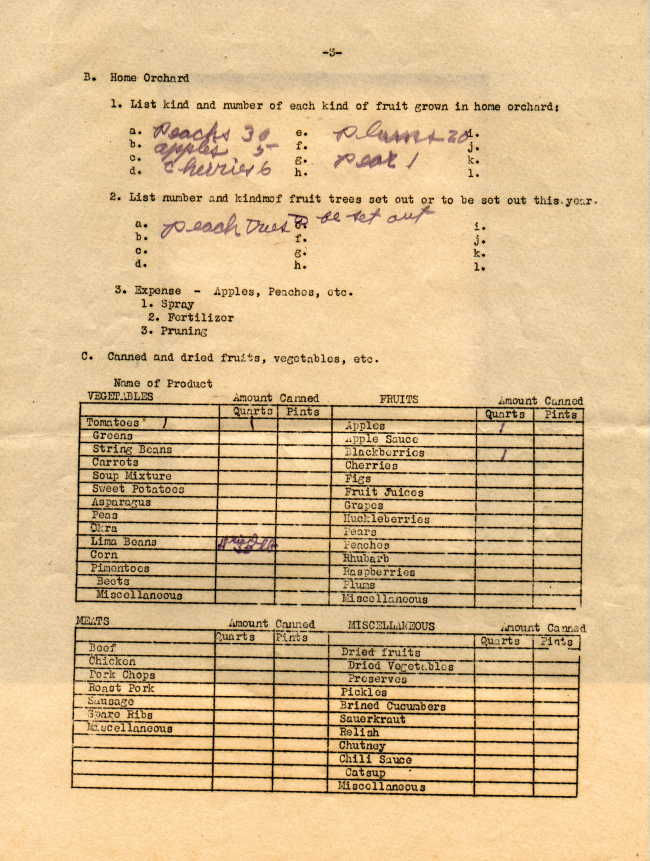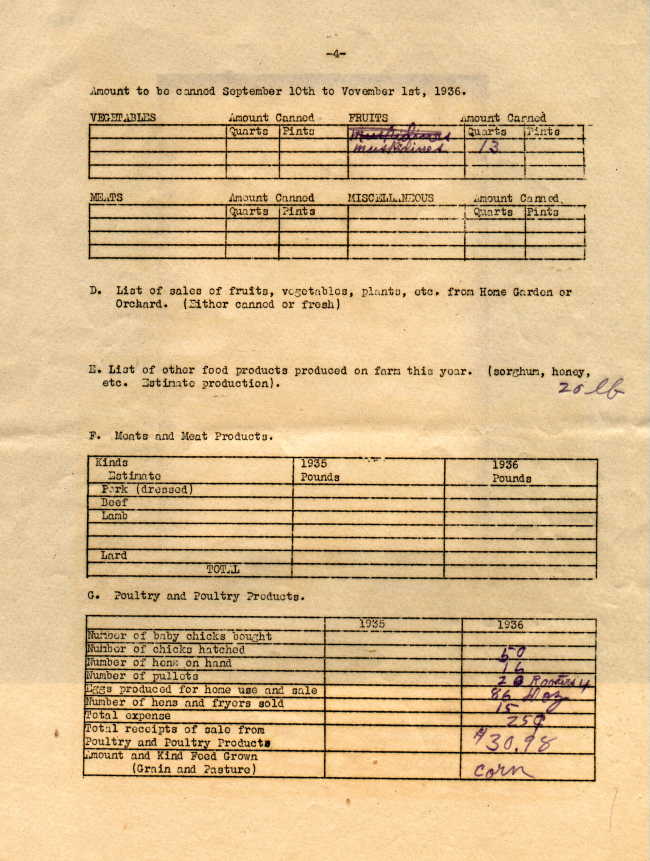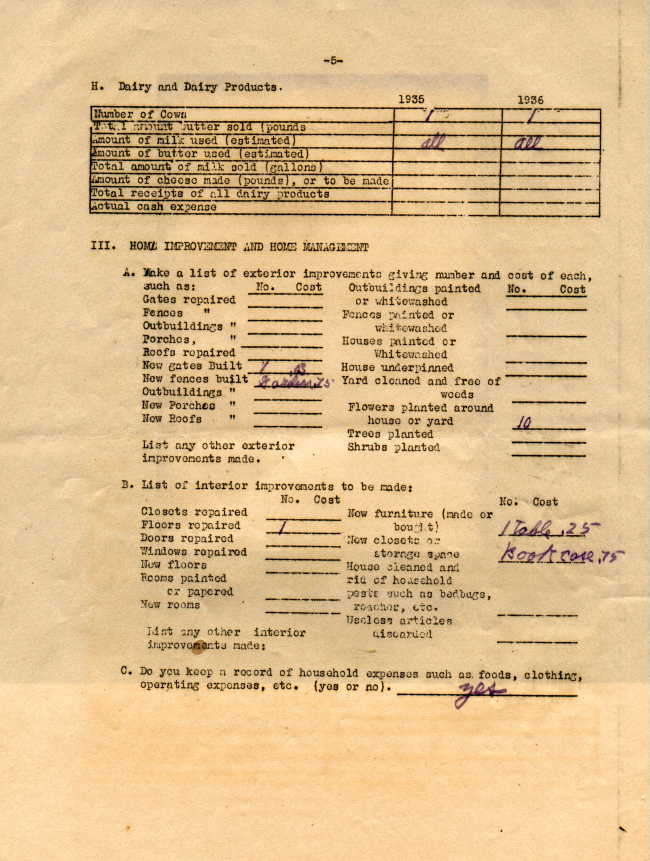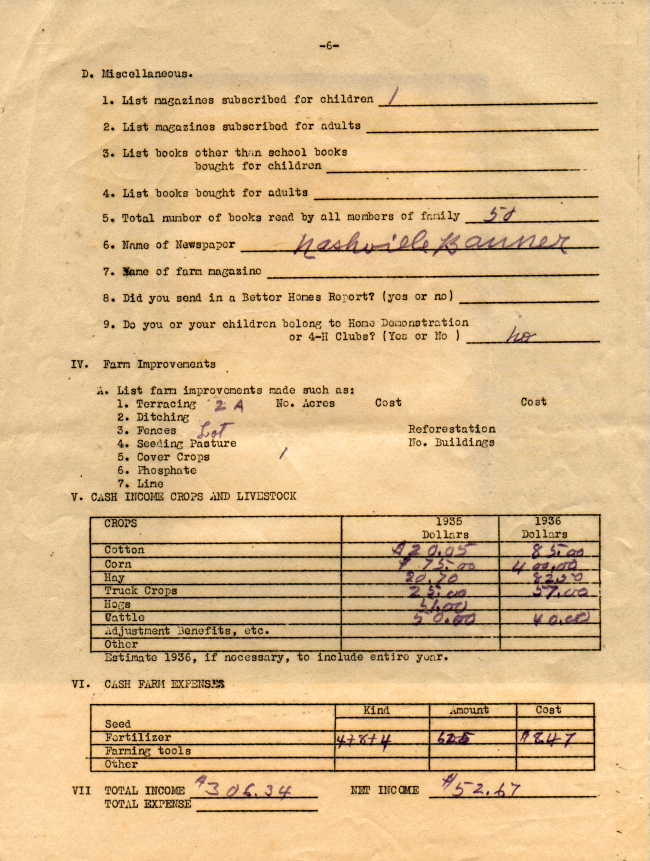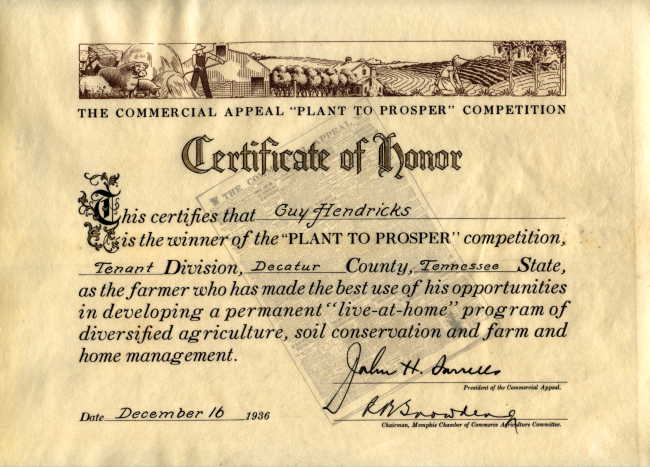 ---
This 1936 food preservation budget form is contemporary with the Plant to Prosper Competition but might be an unrelated Agricultural Extension Service item. Folds for envelop insertion clearly shows that it was mailed separately from the Plant to Prosper Report Blanks and cover letters which have not been folded.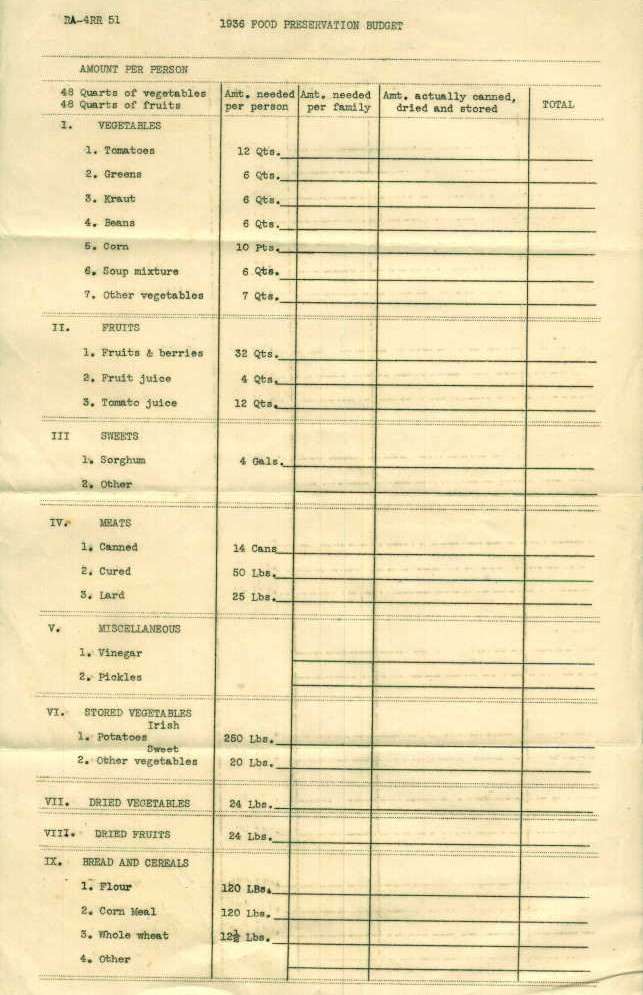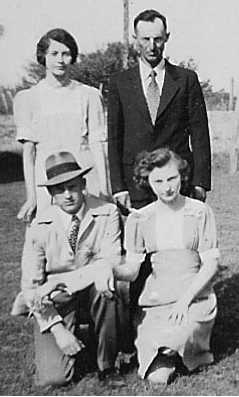 Circa 1940 photograph of Guy and Elsie Fiddler Hendrix, standing,
with their children Hank and Floy Hendrix in front.