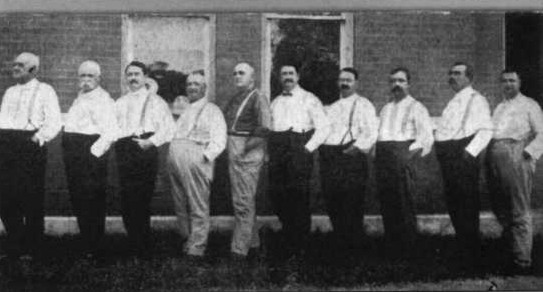 An earlier version of the "Big Ten" post card known by many countians. Martin A. Hare (far left) was a county court member and contractor of the brick jail built in 1881. The Big 10, averaging 237 1/'2 pounds each, was used by Lawlers Drug Store to advertise the patented tonic. Shown are MA. Hare, J.Z. Hancock, TA. Lancaster, B. Miller, A. Henry, W.H. Lancaster, Tom Herron, J.W. Belew, G.W. Goff and W. H. Ross. This particular card, furnished by Debbie Hare, was written by Ebbie Hare Howard to her sister Effie Hare Howard in Alberton. On the back, the message said, "Hello. How are you all, I am getting along fine and sewing every day. Many thanks for chestnuts was glad to get them. Central says the phone is not out of fix up there. The line must be down some where. I wish they would fix it up don't you? Come to see me. Ebbie."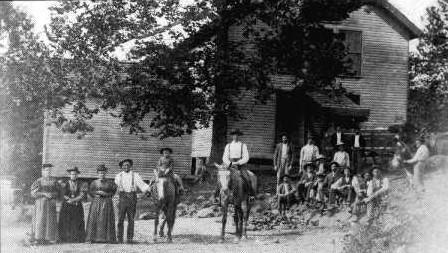 The Hare fami1y and employees pose in front of the cotton gin. Albert Hare, who managed the large farming operation, is believed to be the man on the horse. (Photo furnished by June Rhodes.)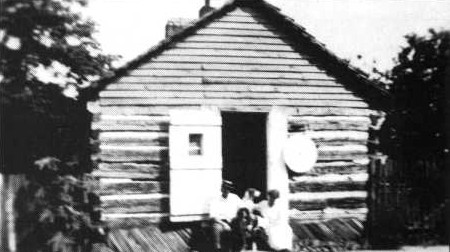 Located just back of the Lem Hare home was the cabin of the family cook. Located on Alberton Road, this log structure is still standing. (Photo furnished by Debbie Hare.)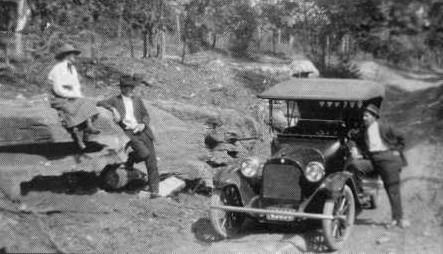 Thomas Albert Hare stands with his foot on the running board of his "sporty cat" at a site that resembles a location in Natchez Trace State Park. The boys in the community envied him for his Overland automobile.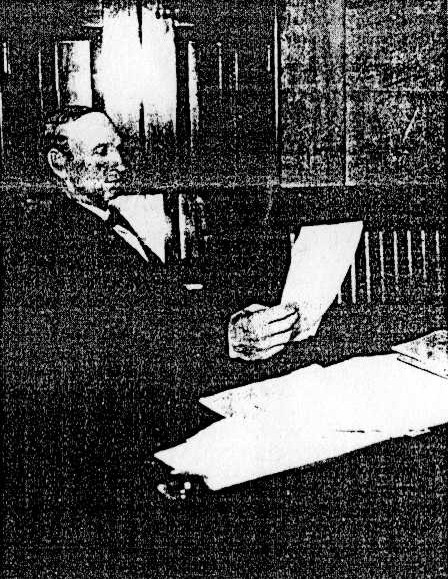 State Senator John L. Hare, characterized as a "true blue" Democrat, was a member of the 58th General Assembly representing the counties of Henderson, Chester and Madison. He served one term from 1913-1915. (Photo furnished by Debbie Hare.)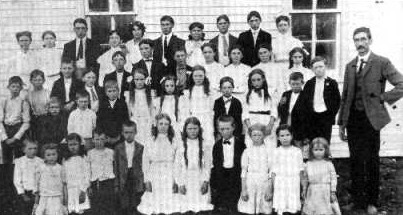 Alberton School, 1904. The teacher was William On-is Smith. Back row, from left are Donnie Azbill, Eva Small, Al Jowers, Josie Lindsey, May Roberts, Logan Azbill, Callie Roberts, Onie Small, Luther Jowers, Effie Lindsey, (second row) Walter Overman, Alfred Jowers, Jean Jowers, Tom Stanford, Florence Jowers, Ellis Small, Louella Griggs, Lizzie Roberts, Allie Roberts, Lessie Lindsey, (third row) Willie Roberts, Gene Azbifl, Duncan Roberts, Ruby Jones, Ada Cozart, Linnie Roberts, Alton Griggs, Lizzie Jowers, Oscar Roberts, Ronnie Jowers, (front row) Chester Lindsey, Gertrude Roberts, Doe Jowers, Neva Lindsey, Minnie Roberts, Chester Woods, Casey Overman, Lula Small, l3eulnh Roberts. (Photo furnished by John Cozart.)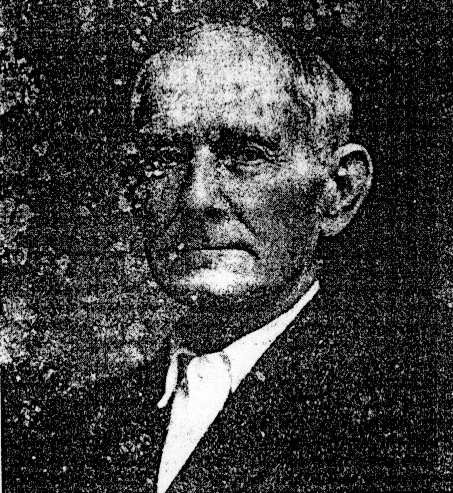 Thomas Albert Hare served in the state legislature (1915-1917), a member of the 59th General Assembly, representing Henderson and Madison counties. He was described as "a man of unquestioned personal integrity...even those who differed from him never questioned his sincerity." (Photo furnished by Debbie Hare.)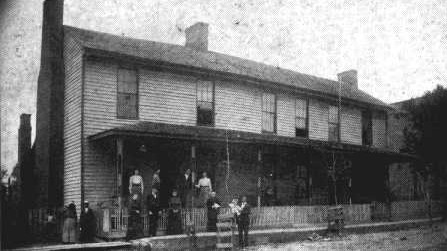 Standing in front of an unidentified house are persons believed to be members of the Hare family. The man holding the small child is believed to be John L. Hare. Note the many chimneys of the home. (Photo furnished by Debbie Hare.)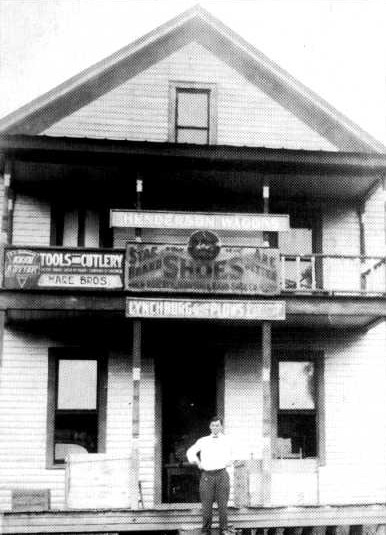 Store clerk Case Hancock stands in front of Hare Bros. General Merchants store at Alberton. Mr. Johnny, expert in retailing, operated using "Hare money." The store, established in 1895, had expanded in 1905 to the manufacture and sale of buggies. They stocked Tennessee, Studebaker and Fisher Bros. wagons and carried full lines of dry goods, groceries, hardware, farm implements and vehicles at Alberton and their location in Yuma. (Photo furnished by Debbie Blare.)