LEXINGTON-HENDERSON COUNTY HOSPITAL LPN CLASS OF 1963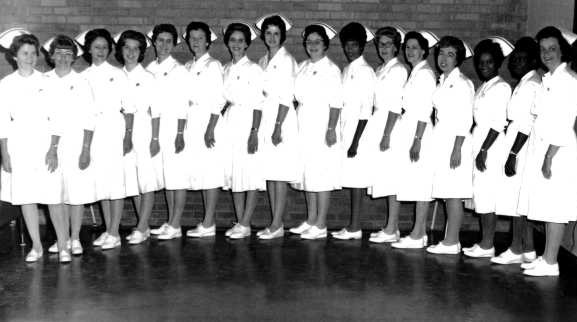 From left to right: Lou Tignor, Bertha Sue Brewer, Maxine Hayes, Martha Jo Howard (Dickson),
Stacy Fiddler, Odell Stanfill, Nina Mitchell, Nancy Davis, Lounell McPeake, Nora Bell Phelps,
Pat Ivy, Verna Miller, Mary Barrells, Wilma Parker, Robbie Massey, Betty Henry.
This photograph shows the Lexington-Henderson County Hospital LPN Class of 1963 made at class graduation, November 15, 1963.
The images on this page were made from a laser print of a scan of the original photograph and thus looks somewhat fuzzy.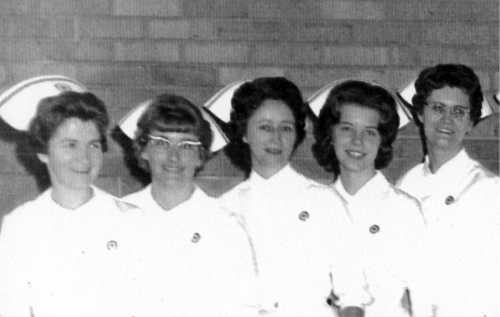 Lou Tignor, Bertha Sue Brewer, Maxine Hayes, Martha Jo Howard (Dickson),
Stacy Fiddler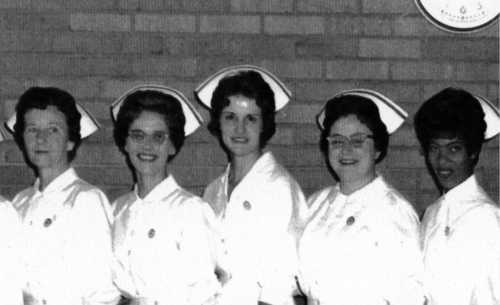 Odell Stanfill, Nina Mitchell, Nancy Davis, Lounell McPeake, Nora Bell Phelps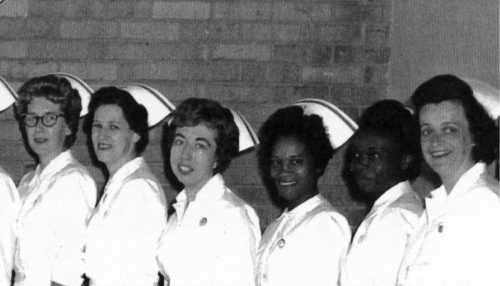 Pat Ivy, Verna Miller, Mary Barrells, Wilma Parker, Robbie Massey, Betty Henry