FIRST BAPTIST CHURCH OF LEXINGTON
1931 CHRISTMAS PROGRAM
The following miscellaneous newspaper clippings and other items were found in a scrapbook compiled by the Imogene Oakley. Sources for the newspaper clippings are not given identifiable sources are The Lexington Republican, the Lexington Progress, and the Jackson Sun. Handwritten dates in the scrapbook for the most part seem to be the date of the event being mentioned and not the date of publication. The scrapbook is now owned by Brenda Kirk Fiddler.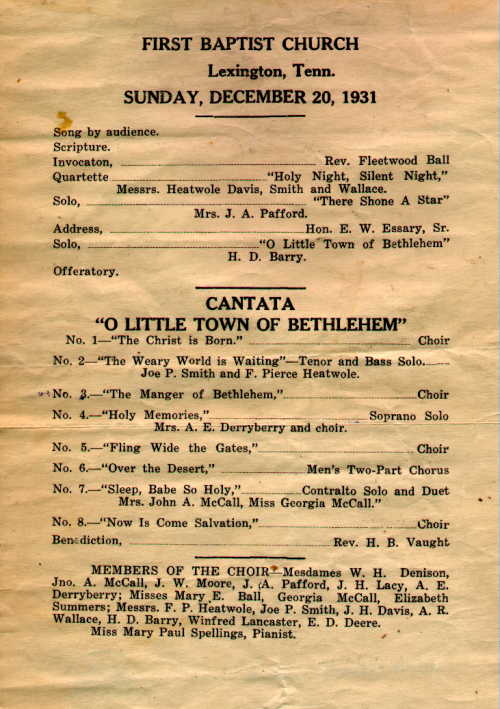 Return to Table of Contents