Get a Good Grip, Leslie...
from the collection of Fred Stephens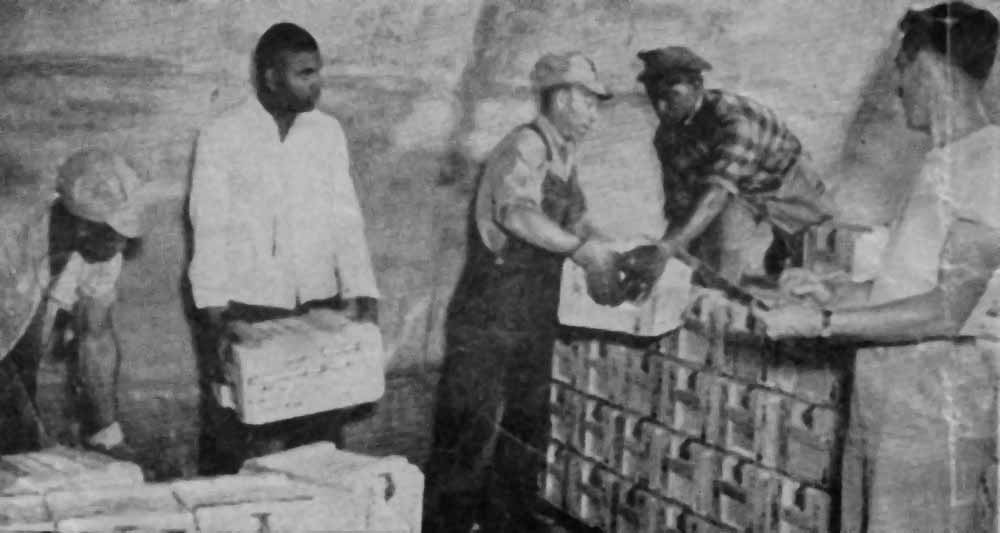 originally published in the Wolf Creek Banner, Milan, TN, June 9, 1944
...H. R. Simmons, right, foreman, is checking 'em in as the boys "Pass the Ammunition." Leslie Thomas, in center, wearing cap, is handing a box of primers to Burton Studevant on top of the stack. Monroe Johnson, in white coat, waits with another box. Arthur Porter on left is coming up with another.