Speaking of Keeping 'em Rolling...
from the collection of Fred Stephens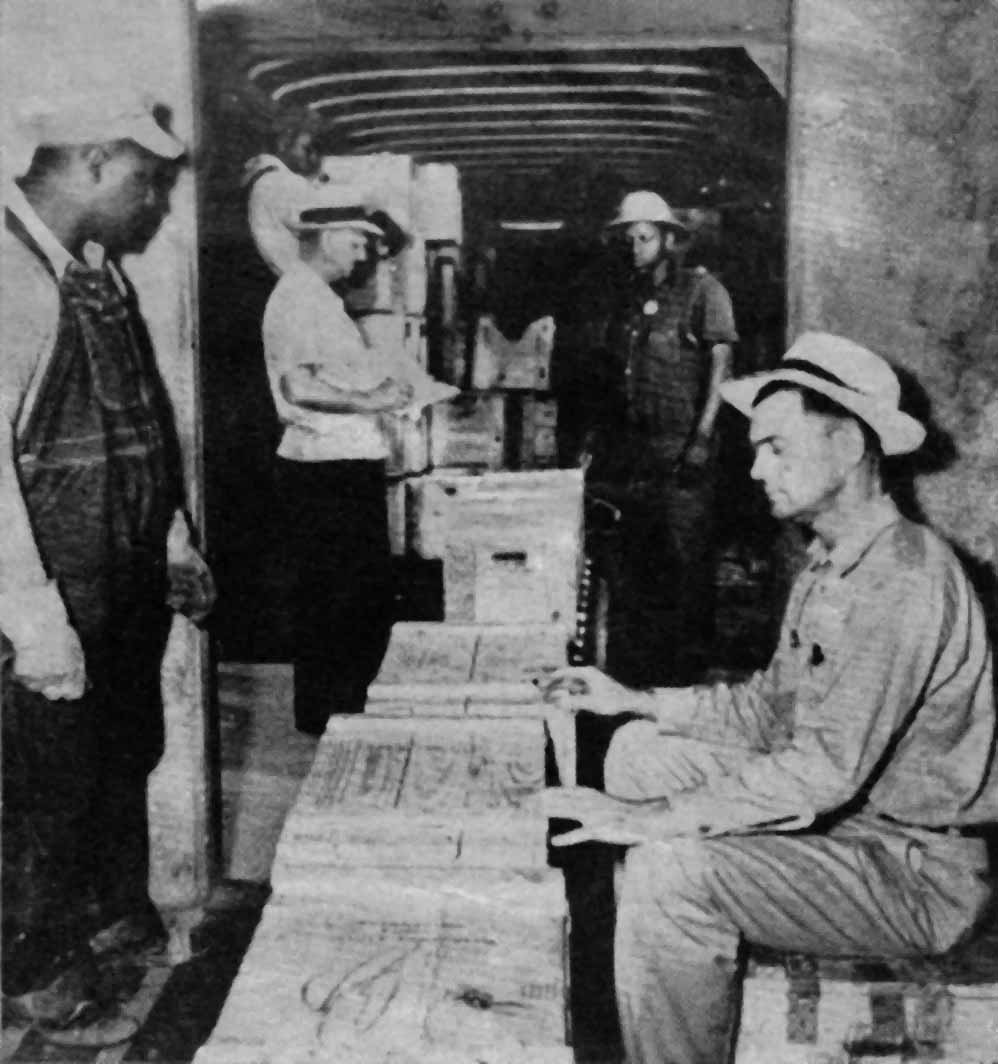 originally published in the Wolf Creek Banner, Milan, TN, June 9, 1944
...Out of Igloo 14, Area "N", we found them loading a big truck with ammunition parts. C. G. Stephens, gangboss, seated, is checking the boxes as they pass while G. G. Roberts, another gang boss, standing on the outside with pad and pencil, does a little double-checking. The boys are Johnnie D. Williams, left, Cleopher Luter, behind Mr. Roberts, Horace Earl way back in the truck, and Alfred Robertson, standing just outside the truck.