Suggestions That Paid Off...
from the collection of Fred Stephens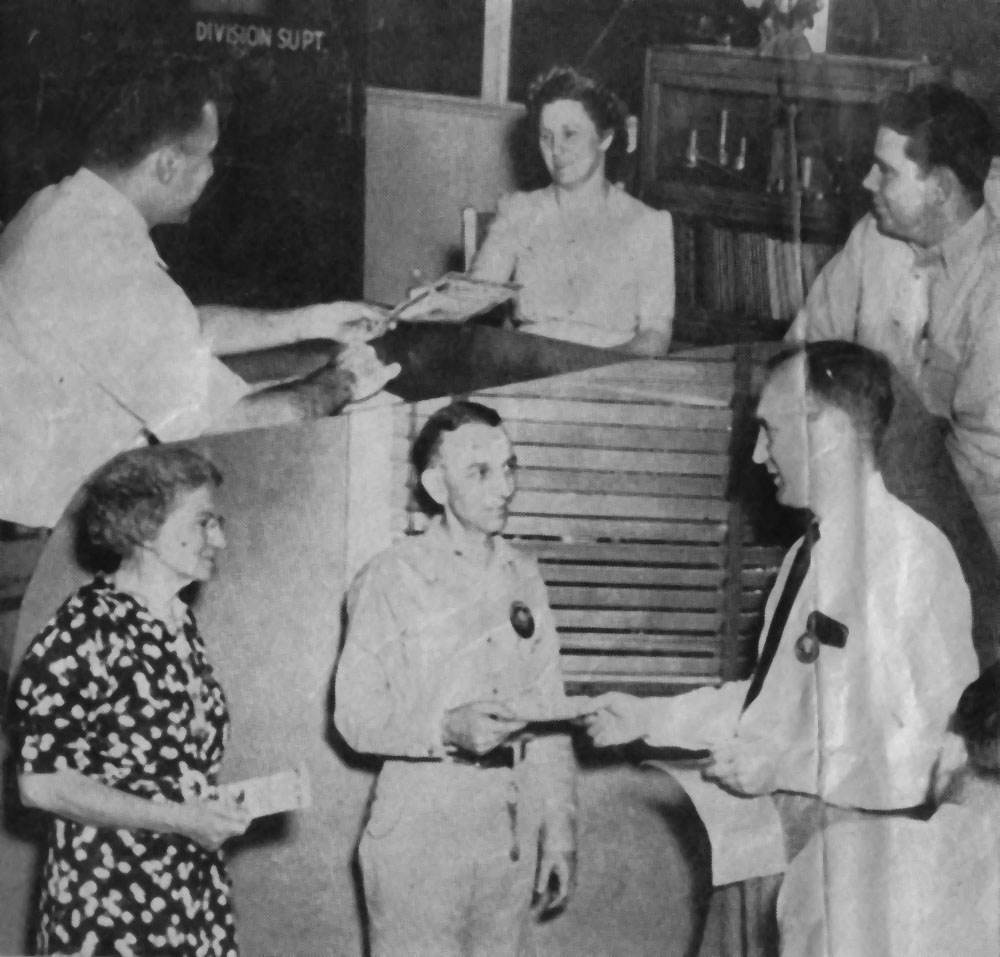 originally published in the Wolf Creek Banner, Milan, TN, June 9, 1944
...These workers made suggestiosn that will help win the war. At bottom, Alvin Vitz, Safety and Personnel Superintendent, right, is handing Cecil Lee a $25.00 War Bond for a suggestion on Line "B". Mrs. Bertha F. Adamson, a production operator on Line "X" has just received $3.00 in War Savings Stamps for a suggestion that improved her work.
At top, R. L. Fossett, Chairman of the Suggestion Committee, is presenting Mrs. Mary Hannah Mitchell a $50.00 War Bond for a suggestion that greatly improved efficiency on Line "Z". C. W. Huggins, Director of the Safety Department, looks on.