Unknown School near Linden
from the collection of Linda Mills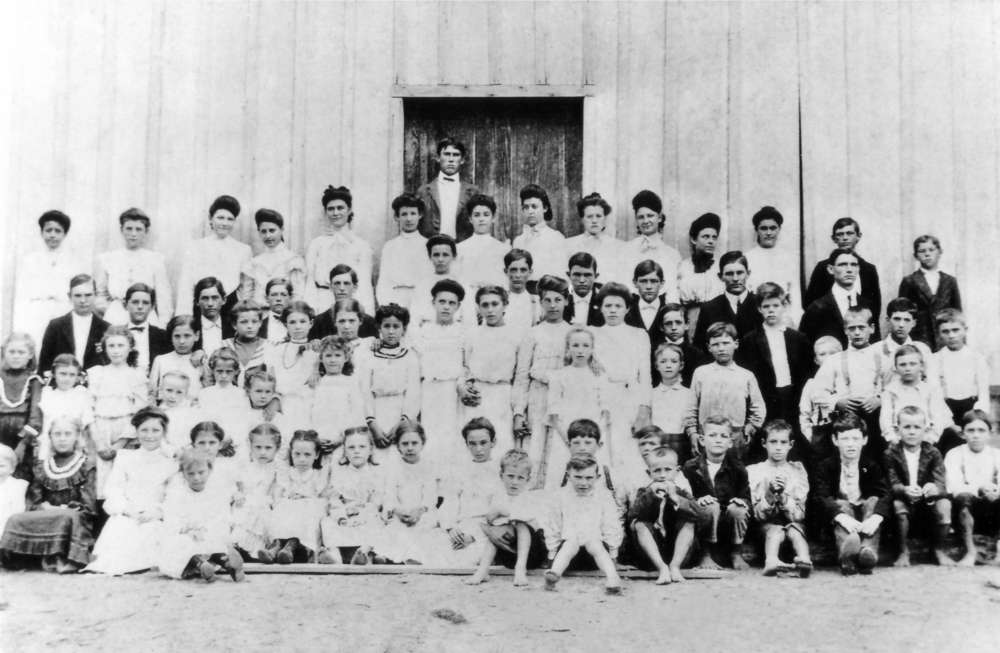 click here for a larger image.
Back row: 6th young woman from the left is Myrtle Weeks; just below her and directly below the young man
in the top of the photo is Laura Belle Weeks; directly below Laura is Callie Weeks.
Front row where the children are all seated: the first little boy in the dark clothing is Grady Weeks;
next to him is Willie Weeks, and the third boy down from Willie is Bryant Weeks.
This photograph of an unknown school near Linden, TN is believed to have been made between 1907 and 1911. Laura, Myrtle, and Callie, daughters; and Grady, Willie, and Bryant, sons of Wylie A. Weeks and Francis (Carlton) Weeks are among the students in the picture.
If anyone can identify this school or any of the students in the picture, please contact Linda Mills.