yesterday's tennessee

Notes
Click on the index to the left to go to the major sections of the annual.
Use the drop down menu in the center of the page to select individual pages. Please note that the page numbers on the menu do not exactly match the original annual page numbers.
Thanks to Mildred Crawley for making her copy of the annual available.
Thanks to Dian Brasher for scanning all of the pages.
DCHS/DHS Annuals
1938
1939
1940
1941
1942
1943
1944
1958
1959
1960
1961
1962
1963
1964
Decatur County High School Annual - 1939
from the collection of Mildred Lacy Crawley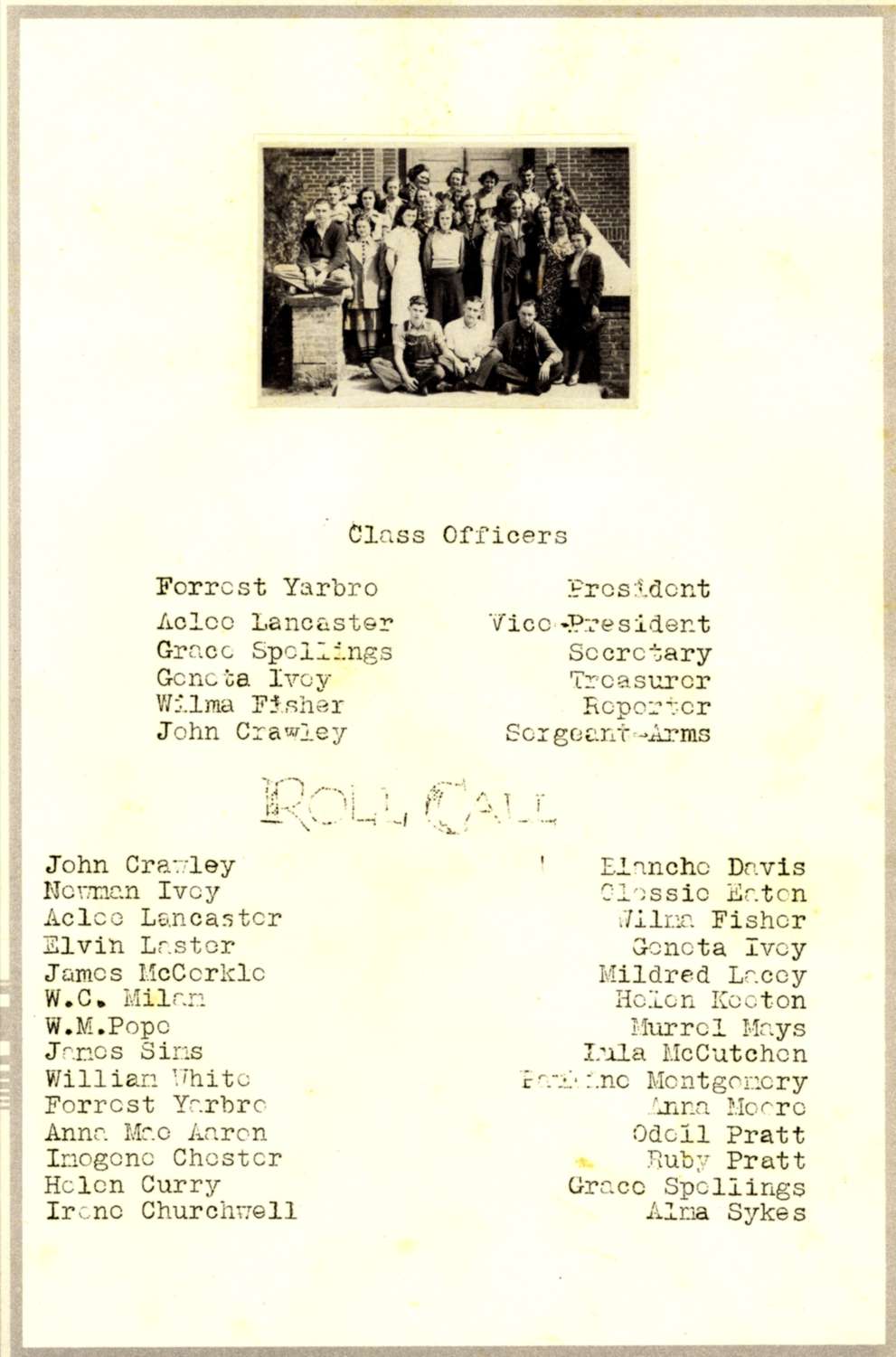 Cropped version of picture
.