Scotts Hill College
Information Needed!
Mrs. White's Boarding House
Some of the students at Scotts Hill College boarded at Mrs. White's Boarding House located in the Reagan - Scotts Hill area.
Anyone who has information or pictures related to Mrs. White's Boarding House, please contact Brenda Fiddler at brendafiddler@usit.net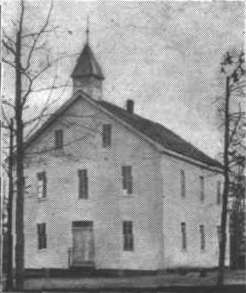 Scotts Hill College opened its doors for classes in September of 1896 under the leadership of Prof. B. A. Tucker. A strong program continued until Prof. Tucker's early death on March 10, 1903. Classes continued in the original frame building until 1917 when classes moved to a new brick building and steps were taken toward establishing the current Scotts Hill High School.
We need more information and pictures about the former Scotts Hill College. If you can help with this effort, please contact me.