MIDDLEFORK, OCTOBER 1999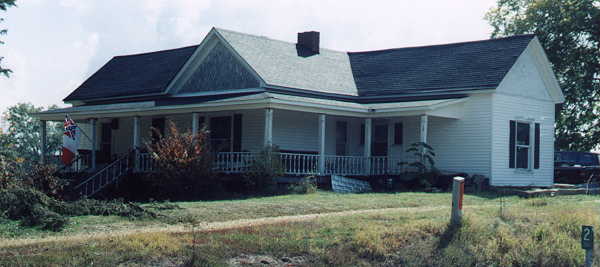 Crookland Hall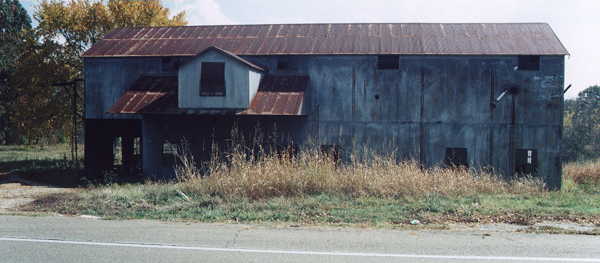 Middlefork Gin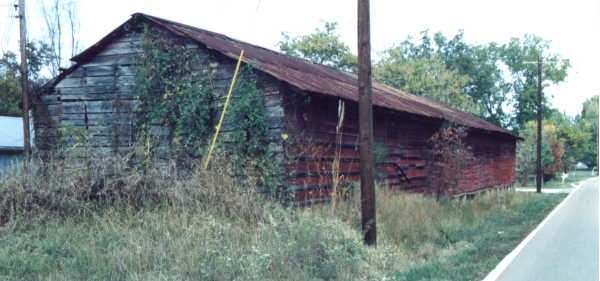 Cottonseed Storage House, built by T. J. Crook & Sons Seed Company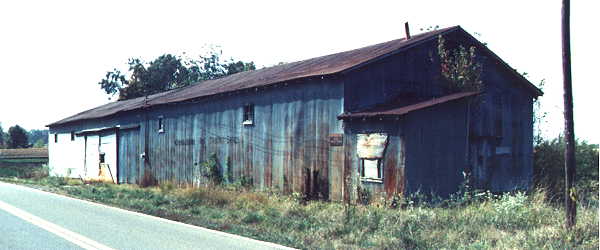 Crook's Cottonseed De-Linting Plant, Built in 1952. The cotton
press on the back side of the plant is from the 1925 Jack's Creek Gin.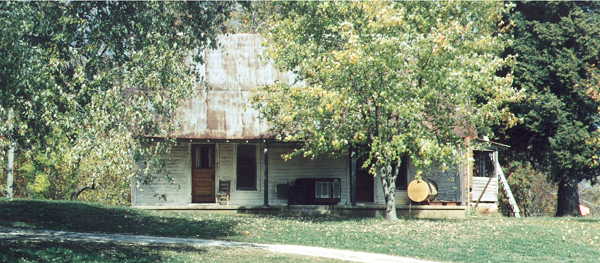 Blankenship Home, Originally Erected by the McAdams Family in the 1850s.
Original building is logs. Logs were covered by weatherboard in the 1940s.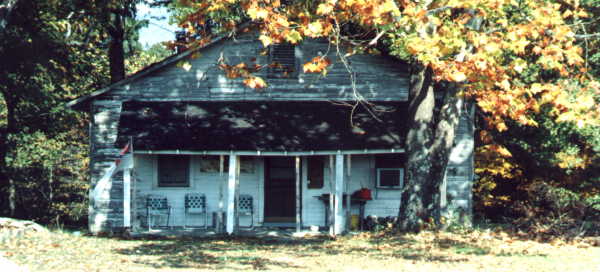 Middlefork School. This building was built in 1918 after a much
larger building burned in the spring of that year. A 12-foot
section and the front porch were added circa 1936.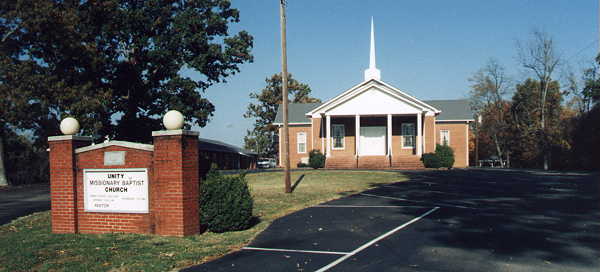 Unity Missionary Baptist Church

Unity Cemetery
More Middlefork:
History: Middlefork, A Forgotten Community, W. Clay Crook
Photographs: Historic Photographs of Middlefork, Middlefork, October 1999 (photo essay), Middlefork School Basketball Teams circa 1930-1931
Cemeteries: Chester County - Hamlett (with photographs), Hurt (with photograph), Rhodes (with photograph), Unity; Henderson County - Big Springs (with photograph), Garrett (with photographs), Hendrick (with photograph), Middlefork, Old Big Springs, Phelps
Maps: Map of Middlefork and Jacks Creek, Map of William L. Smith Farm and John Crook Land Grants