Hinson Springs Hotel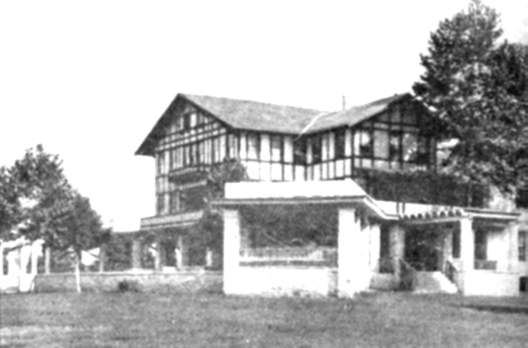 Hinson Springs is located two miles west of Lexington and has been known since the time of the earliest settlers of Henderson County and the founding of Lexington in 1822. It was was a cool and refreshing place and the mineral waters supported a widely known summer resort. The Hinson Springs Hotel was very modern and artistically constructed. A railroad brought out of town guests to the conveniently located depot with a lighted, graveled walk leading to the hotel. The hotel included a store and a post office with mail delivered by the porter to guests at the hotel. During the summer, the hotel was filled with guests, many of which were from the North. Many people came to drink the water from the mineral springs, which contains magnesium and iron, and barrels of it were shipped by train during the lifetime of the hotel.
People lived close to the springs in the early years but the first hotel was erected at the springs in 1874 by Joe Hinson who gave the resort its name. The original hotel burned in 1882. J. N. Hall built cottages on the site and the next hotel was erected in 1894. J. H. Long operated the hotel for two seasons until it burned again on the first Monday of October 1896. J. H. Long rebuilt and operated until the property was purchased by the Hinson Springs Hotel Company. The company erected a spacious new building featuring modern conveniences including running water and electricity. The electrical system caused the hotel to burn for the final time in 1913. The water continued to be valued and the springs were frequently utilized as a place for family reunions and picnics.